Throw the best children's party ever
Children's parties naturally fill the recipient's heart with joy, and the organiser's heart with abject fear. Where should we hold the party? How do you entertain a 5 year old, let alone 30 of them? And what on earth should we be putting in the party bags? Never fear – we spoke to Meg Gordon Sussman, the undisputed Queen of Children's Parties and owner of Mystical Fairies, about how to throw the best children's party ever.
TRIED AND TESTED THEMES AND GAMES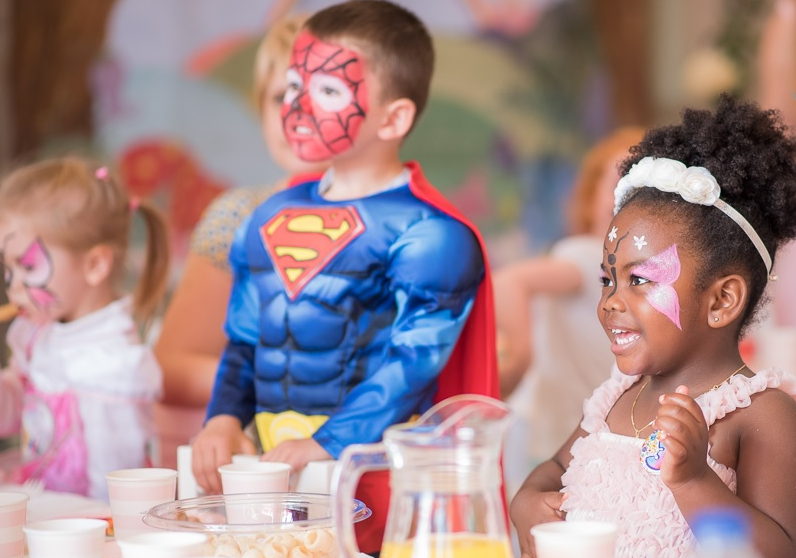 The best thing about children's parties is letting the birthday person choose what the theme will be! They'll normally pick something that's very popular and terribly cool, which gets all the other kids super excited for it as well and helps to get everyone in the party mood.
If they're struggling to choose a theme, we can always make some fun suggestions. There are themes and trends that tend to come and go; so High School Musical may be gone for good now, but cheer-leading is back in.
Science parties are very on trend, and everyone wants to make slime. Fairies, princesses, pirates and superheroes are always in style – they're classics for a reason!
When it comes to games, interactive stories that match the theme always help break the ice and get the party started. For little ones you could imagine a trip to fairyland and play games with the parachute, and for detective or mystery parties you can get into the mood with detective training.
Our most popular game is undoubtedly the mummy wrap game – where you work in teams to wrap people up in loo roll. It works best with a Scooby Doo or Halloween party, but it's so popular we get requests to play it at all sorts of events! Funnily enough, it's also perfect for a fun spa day on a hen do.
WHERE TO HOST A KIDS PARTY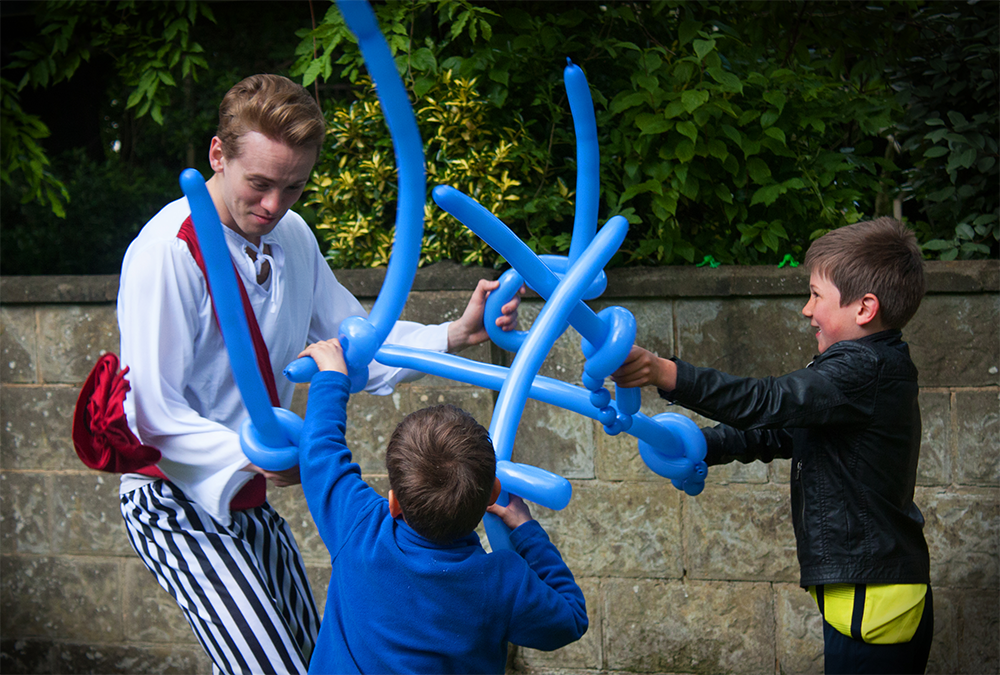 Outdoor space can make a party if the weather is good, but you also don't want to be checking every two minutes that you have the right number of children, or apologising because your football is repeatedly making its way into someone else's picnic.
If you do host your party in an outside space, make sure there are loos close by. You would be surprised by what can go awry during an unsupervised loo-run so it's a good idea to put someone in charge of bathroom trips.
A football party can be just as good in a sports centre as it is outside, especially if the weather isn't reliable. If a venue has an outdoor space and you think the weather will be good, always ask if it's included in the hire price.
A good thing about renting a space instead of holding it at your house is the issue of space. If you're inviting the entire class, do you really want 20 – 30 children running around your house? It's also a trend for parents to stay at parties more and more now. That can quickly double the number of people in the room, and you'd be surprised by how much noise they can make.
Equally there is the issue of mess. I never send bubble machines to peoples' houses because if it gets into the carpet it's a real sticky issue. A church hall that is wipe-downable is another matter. And often renting a space means you don't need to do the clean-up – definitely a big plus!
THREE GOLDEN RULES TO PREVENT TEARS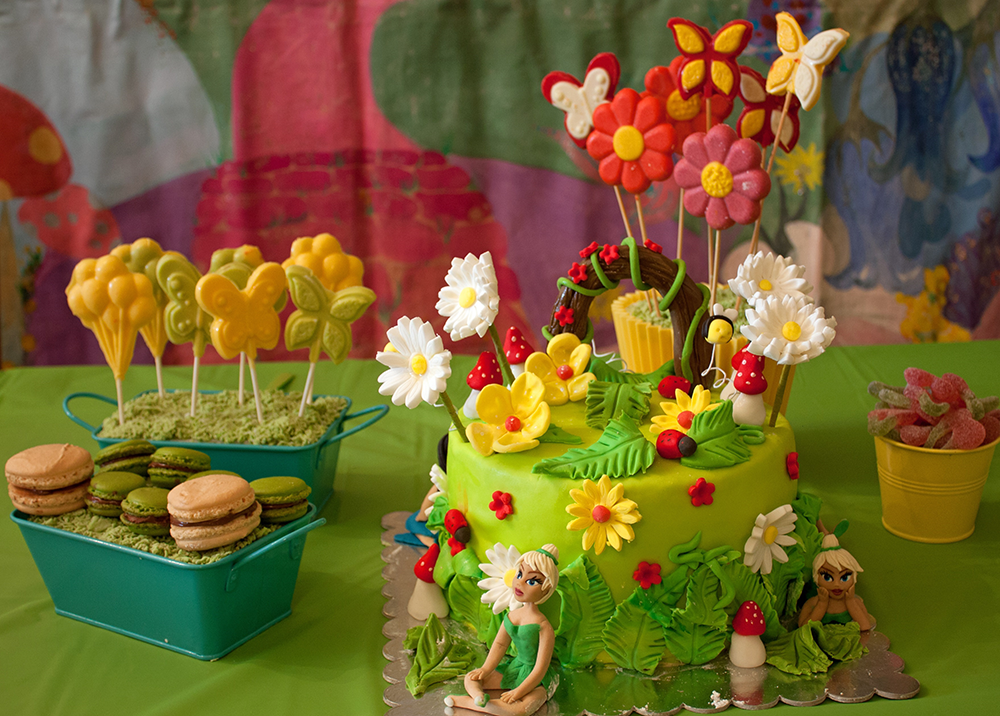 1) Make sure the birthday child gets to choose the theme and have their say in what they'd like. If your son wants Elsa from Frozen to host his party, ask Elsa to host his party. It's their day!
2) DELEGATE! If your sister-in-law makes a great cake, ask her to make it. If your dad is a great photographer, get him to take the photos. The children will take their cue from however you're feeling, so you need to be leading the way and having a great time – which you can't do if you're running around like a headless chicken.
3) Always have more party bags than you need. There's always one parent who thought they replied yes to the party but actually forgot, or the ones whose plans change. Often parents will turn up to collect their child with an extra sibling or two in hand and they might expect a party bag too, so always have a few more up your sleeve.
ABOUT MYSTICAL FAIRIES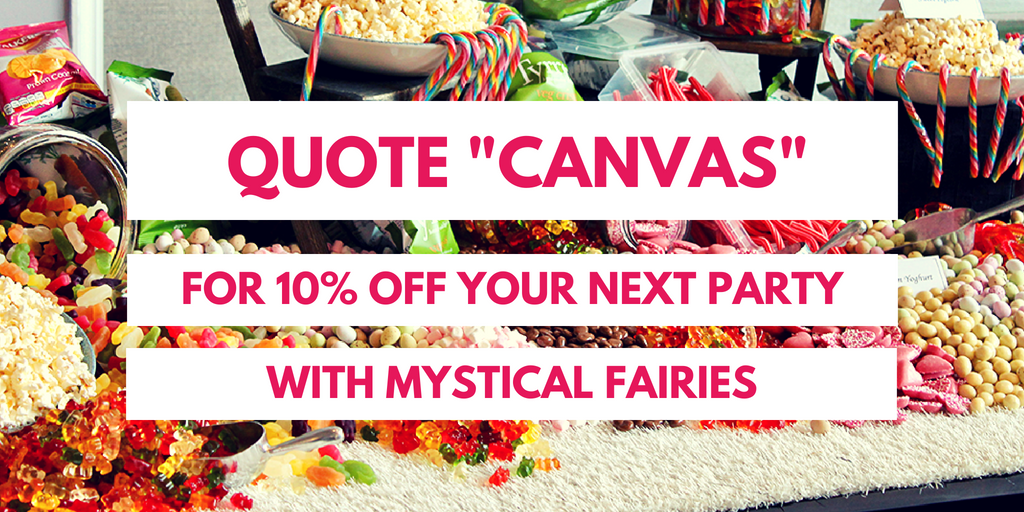 Our Fairy Queen Meg loves organising parties; if you can celebrate it, she can help you. We find once you come to us, you stay with us. We love seeing our young party-goers grow up, so we've had to grow up with our parties, too. We've expanded to tween parties, sweet sixteens and bat mitzvahs, to wedding anniversaries, baby showers and christenings. Recently we helped celebrate a birthday dinner for an 85 year old – it was just as loud and chaotic as a children's party.
We can organise the whole event for you or just send along an entertainer or two. Our Mystical Fairies, Pesky Pirates and Pampered Princesses are based in London but will travel; we have sent fairies to Dubai and Peter Pan to Paris.
To book a party with us and receive a 10% discount please quote CANVAS. This is valid until May 2019.