Seven More of London's Coolest Wedding Venues
The best weddings are remembered for their unique choice of venue, inspired ideas, and uber-cool locations, but perfect wedding reception venues are so much more than just decorations, flowers and cake. Cool locations are all about transformation. They are a departure from the ordinary, and an unforgettable expression of your individuality.
Rather than just serving a function, these hip venues will super charge your ideas, giving them form, and turning your inspiration into art. In fact, these cool places will actually become part of your wedding celebration. They're unlike anything else in London, and will guarantee your reception is a unique and memorable event that no one will forget.

Situated on the Regents canal, the Hoxton Docks is a study in class, cool, and chic. It's a venue featuring exposed brick walls, plenty of natural light, and a number of side rooms. There's plenty of places for memorable photo shoots, and ample room for both dancing and dining. An extra perk is that there's also an outside area that can provide a quick escape for the bride and groom, or be use to accommodate guests who might want have a smoke.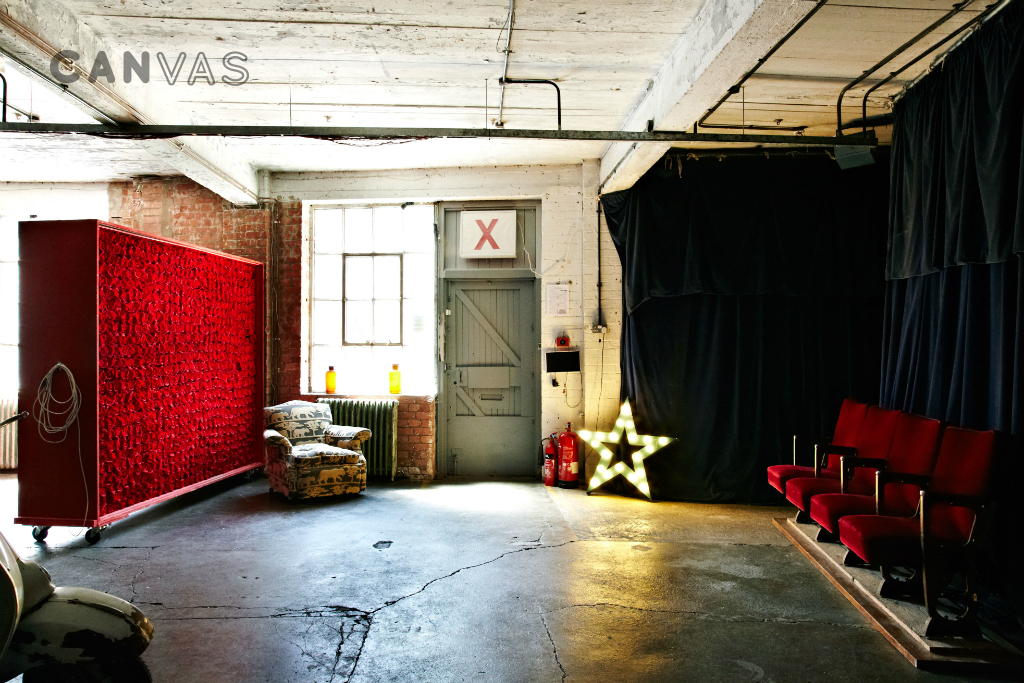 The Stoke Newington West Reservoir Centre is probably the coolest industrial themed venue in all of London. There are huge riveted iron beams stretching up to the roof, with stunning views of the reservoir. White walls are featured throughout, and everything is bathed in natural light from the floor to ceiling windows. For the more sporty and adventurous, this location even supports open water swimming, kayaking, and sailing, in case your guests want to get wet at more than the bar.
Oval Space can take up to 1000 guests per event, thanks to its 500 square feet of unobstructed floor space. Unique features include accents of exposed brickwork, large windows and terraces which frame the venue on 2 sides, providing fantastic additional space particularly handy during the summer months should you wish to offer a BBQ. The Bethnal Green Gas Holders form a striking backdrop, with the Bethnal Green tube station being reachable in well under 10 minutes.

A mix of historical art deco and industrial themes, MC Motors is a skylit historic warehouse with a charm all it's own. In fact, the space is unique among all the other possible cool wedding venues out there in that it has an untouched Victorian era street running through the middle of it. There also are several fireplaces, though the one that will interest the bride and groom the most is in a private suite, with an old iron claw foot bathtub situated just in front of it. Romance and charm ooze from every corner, with statues, old signs, wagon wheels, and even a row of antique Vespas in one room. This is truly a space to remember, and the perfect place to host your unforgettable event.

Street level drive in access, a licensed event space, and a bar on the ground floor make The Laundry the perfect venue for an memorable wedding party. Located in East London Fields, this 720 person capacity event space features a raw industrial theme, with enough blank wall coverage that you can decorate to suit, yet still embrace the rough and artistic edges of the space. If you're looking to have a big event, and plan to party at that event, you'll love this affordable and authentic venue. So will any bands you choose to have.

This old Victorian pub was built in 1863, and spans four floors of the coolest art deco and trend you're going to find anywhere in London. It's a mix of pleasantly decaying antiquity, wrapped in chic and quirky style. Decorations include designer wallpapers, vintage furniture, a lounge styled after a lady's shoe, and even a large 'O' hanging over one of the fireplaces. French doors open to the hand tended and sculpted natural gardens, and large windows can be found throughout the venue. As a plus, there's a large commercial kitchen suited to wedding or catering uses. If you're on the edge of all that's chic, this is the place to sit for your reception.