Top 10 Traditional Wedding Venues in London
A traditional wedding venue takes much of the work out of planning and decorating a reception, transcending time while embracing unique ideas, decorations, and even vows. Of all the places in the world, none has more history or prestige than London, and there are no better venues for your reception location than the ten we've selected below.
The Lansdowne Club is a private members club found in the Mayfair area of London's ever popular West End. Certainly living up to the glamour and quality that such a venue and location would suggest, it manages to seamlessly blend together the best of 18 century grandeur and ultra-cool Art Deco styling, with various ornate details throughout the several function rooms on offer. This variety of space means it's suitable for receptions both big and small alike.
Dating right back to 1622, by holding your reception here you'd be joining an illustrious list of kings, queens and courtiers who have been wined and dined here throughout the building's rich and fascinating past. Breathtakingly beautiful and sure to make you and all your guests feel rightfully special, there are a plethora of original features and ornate details that bring guaranteed atmosphere and a real sense of occasion to proceedings. Its convenient location means it is also very well served by nearby transport links.

Also benefitting from an excellent location, 10-11 Carlton House Terrace can be found in Westminster, with Piccadilly Circus and Charing Cross stations within easy reach, and with each of the traditionally finished function rooms boasting wonderful views out onto The Mall and St James's Park. As for the rooms themselves, there are 10 in total to choose from, keeping your options with regards to capacity very much open. Catering can be organised for up to 135 guests, though a variety of different seating and standing arrangements can be implemented.
This stunning LSO St Luke's is a great compromise between a traditional building and modern amenities. Great for weddings with a big guest list, and their remarkable lighting systems are included in the hire. 

Described as the 'cultural heartbeat of London' by Damien Hirst, the ICA has certainly cemented its place at the very forefront of the city's vibrant events scene, particularly within the creative world. All under one roof, you can expect to find an impressive range of 18th century reception rooms, a fully-equipped theatre and state-of-the-art cinema spaces, giving you plenty of options to work with. The experienced team and in-house caterers will happily work alongside you to create an entirely bespoke and memorable experience.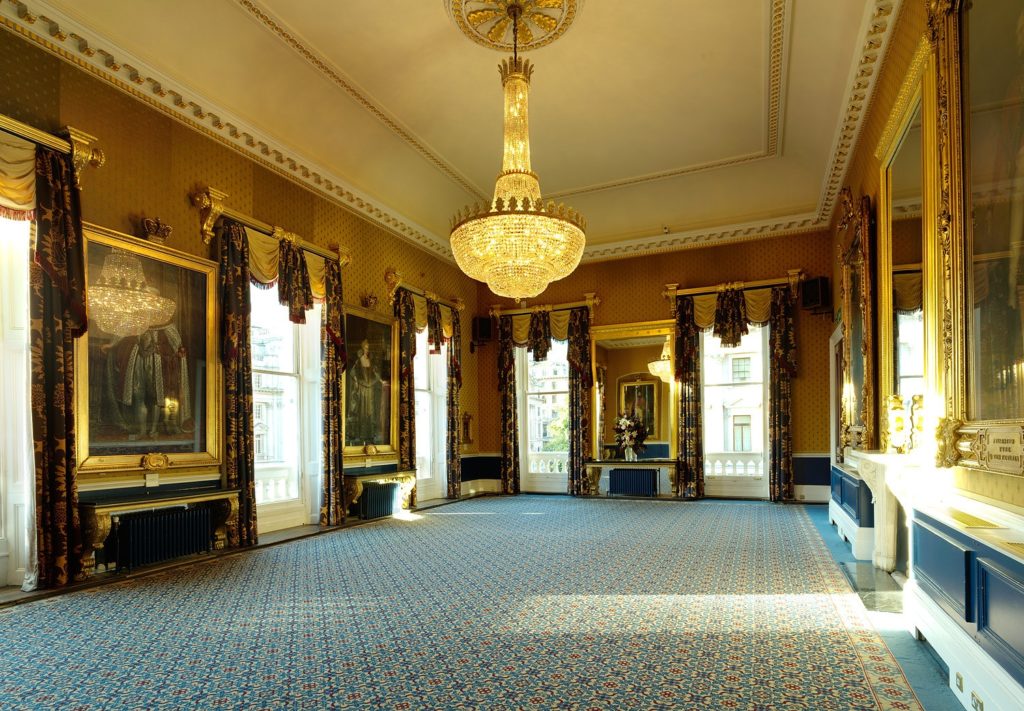 116 Pall Mall – owned by Her Majesty herself, don't you know – is a truly remarkable venue. The Waterloo room has real gold leaf linen wallpaper, and the entrance features a beautiful marble mosaic – so you can make a grand entrance. Parts of Downton Abbey were filmed here, so it's good enough for Dame Maggie Smith it's good enough for me.
If you are in search of a venue that is guaranteed to make a lasting impression and lend your big day a sense of real importance, then Banking Hall is well worth considering. The dramatic main hall is framed by grand marble columns, with stunning details throughout that celebrate the art deco style that helps to make the venue such a popular choice for a wide range of different occasions. The scale of the space makes it especially well-suited to larger weddings, with a maximum capacity of 800 on offer.
Surely one of London's – or perhaps even the UK's – most illustrious venues, Kensington Palace is a sight to behold. Surrounded by its own parkland and stunning manicured grounds, it's the perfect compromise when it comes to capturing the feeling of a country retreat without sacrificing the convenience of a city location, with the nearest transport links reachable in around 10 minutes or so. The interior spaces themselves are nothing short of majestic, teeming with character and opulence.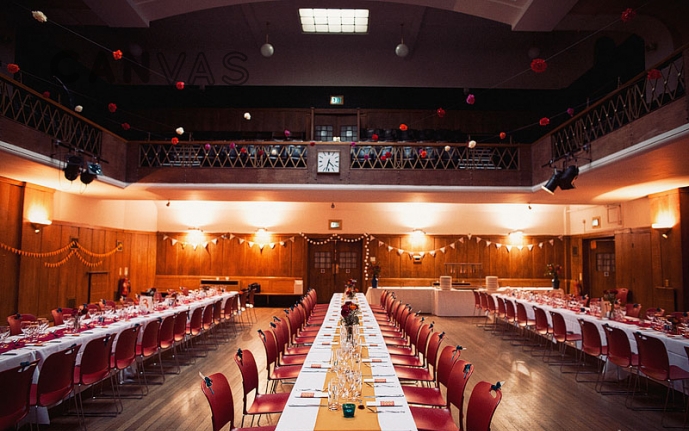 One of London's historic landmarks, Conway Hall has floor and balcony seating that can accommodate more than 400 guests, and features rich and bright wood paneling throughout. Guests can be seated in the balcony area, allowing for formal gown and ball receptions beneath. The wood paneling lends itself to emphasizing and enhancing to the sound any live strings or piano music will provide. Likewise the high ceilings are suited to a range of creative and unique reception decorations, such as balloons, hanging lights, or other accents and additions you may choose to add to your traditional wedding theme.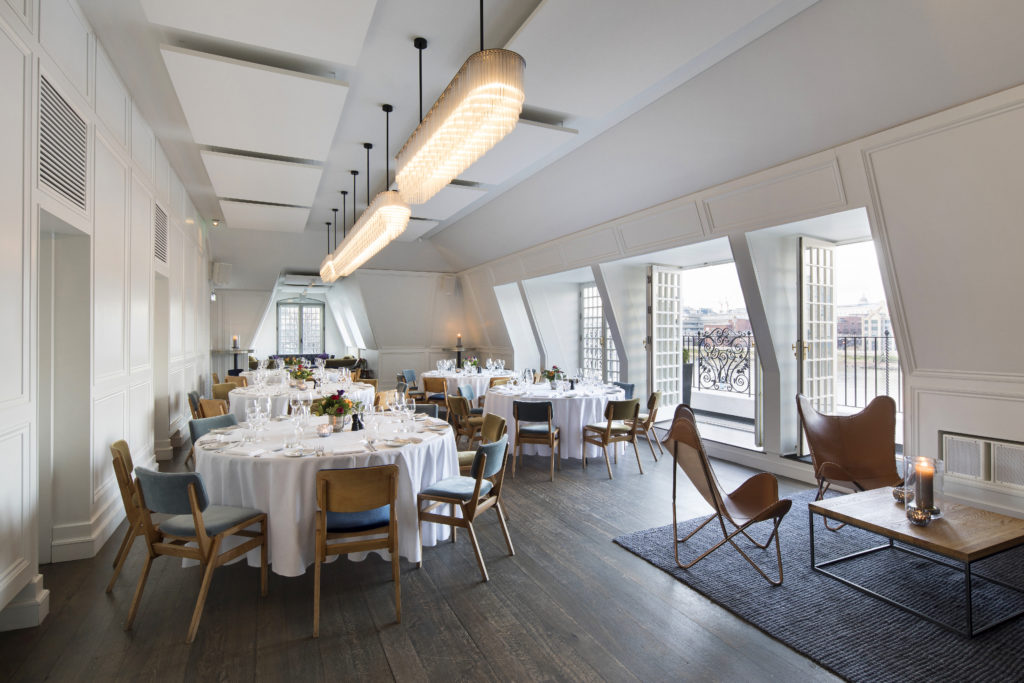 If you're looking for a small venue for your wedding reception, but one that also blends tradition and casual appeal, The Balcony Room should be on your list. The space is neither opulent tradition, nor modern technology. Rather, it's a clean and inviting location, which draws its charm and tradition from the outstanding views it offers of the river, St Paul's Cathedral, and London. The restaurant beneath just adds another layer of old world traditions. Decorations can be styled to almost any traditional or modern theme, and it's suitable for up to 70 people seated in one room. For those of you who want something a little less historic, yet still traditional, you'll find the space an excellent and inviting place to invite those you love, in celebration of your wedding.