Top 5 penthouses in London
It's not just your nostalgia talking: house parties are the best parties. There aren't any queues at the bar, you've got the space to yourselves and the bathrooms are way, way nicer. But if your pad is outside the city or doesn't have a lot of room, you might want to consider hiring an apartment. We've put together our favourite London penthouses for rent – you can even hire them for one night only. Check out the best here:
Location: Dalston
Capacity: 250 standing, 200 seated
Check it out here: Dalston Heights 
Dalston Heights is on the top floor of a former cardboard box factory. It has 2 distinct areas, plus a large make-up and styling room which can serve as handy breakaway space. There's even a separate kitchen, so you can put on a mean spread for your guests. 
Location: Fitzrovia
Capacity: 50 standing, 20 seated
Check it out here: The London Edition Penthouse 
The generous wraparound landscaped terrace needs to be seen to be believed. This luxury apartment also includes a full kitchen, a dining room, and a living room. It's a perfect little space for a classy private gathering – no 18th birthday parties, sorry kiddos.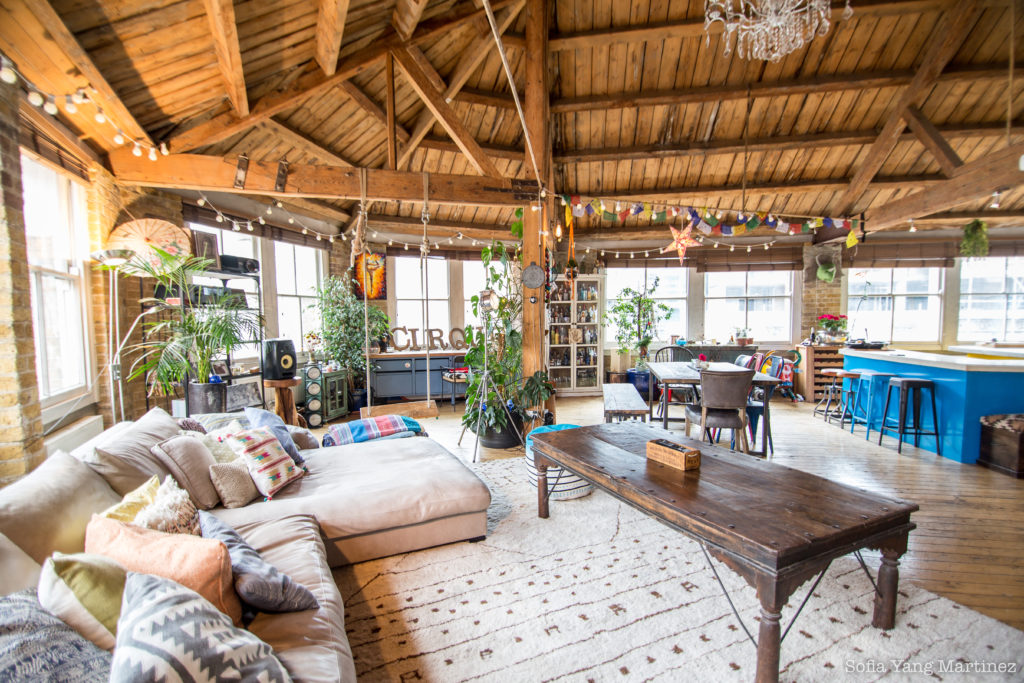 Location: Tower Hill
Capacity: 350 standing, 50 seated
Check it out here: Shoreditch Treehouse 
This remarkable loft space genuinely feels like an actual treehouse. It's brimming with character and charm, and has a warm and friendly atmosphere. Hosting an event here is a real one-of-a-kind opportunity. 
Location: Dalston
Capacity: 160 standing, 120 seated
Check it out here: The Roost 
Dating all the way back to 1863, The Roost is a beautiful 4-floor Victorian pub. Bold artwork, vintage furnishings and eclectic props complete the venue's distinct style. 
Location: Marylebone
Capacity: 60 standing, 30 seated
Check it out here: Hinde St Studios 
Hinde St Studios is housed within a beautiful and charismatic Georgian townhouse. Though it's something of a blank canvas, traditional touches keep its charm alive – with high ornate ceilings and the original flooring.