Unique Engagement Party venues in London
If you've recently got engaged, throwing an engagement party for friends and family is a good excuse to break up the monotony of the winter months before you get too bogged down with wedding admin. Plus – there may be presents. Our advice would be to not put too much effort into the engagement party; save all those creative juices for the real thing. If you'd still like an engagement party to remember, have a look at these cool and unique venues in Shoreditch and Central London who can do all the hard work for you: 
The Woods
Tucked away underground, The Woods is a low-lit drinking den that feels like a hidden gem. They boast an extensive selection of small batch craft beers from both the UK and US as well as picklebacks, bourbon and cocktails. The Wood's defining characteristic is the feature tree strewn with lights, which has erupted through an old piano in the middle of the room. Memorable, romantic and classy.
Dirty Bones Shoreditch feels like the coolest NYC apartment. Kick back and enjoy the retro-chic vibes and listen to the best old-school beats this side of Brooklyn. Groovy, man. With plenty of seating and big windows, it has a bright and airy atmosphere and you'll comfortably squeeze in your guest list to-be. 
Callooh Callay is an award-winning bar, with a hidden depth… Perfect for cocktail and canape receptions, it boasts a vibrant and eclectic décor that can't help but inject a hit of colour and fun to the proceedings. Callooh Callay is less than ten minutes from Old Street station, with easy access to the City. Ideal for mid-week engagement parties.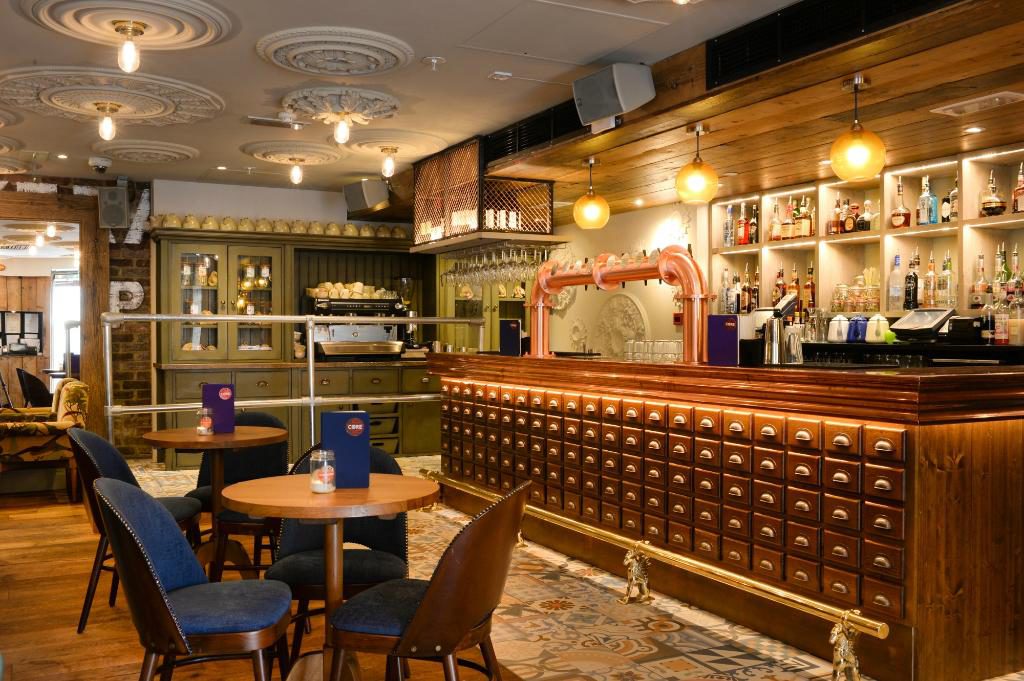 CORE is a slice of cool in the heart of the city – with neon lights, hidden alcoves and a great terrace, it is a far cry from the generic bars that central often has to offer. Conveniently located 5 minutes from Bank, it's another great post-work engagement party option and has space for up to 450 if you really wanted to go to town.
Big Chill Bar
Big Chill Bar is a bar, eatery and music venue that near Shoreditch High Street and Aldgate East stations. The lounge is a semi-private area that offers direct access to the dancefloor – crucial – and has space for up to 100 guests. The dim lighting and cosy atmosphere give it a lovely friendly vibe, and your friends are sure to have a fun time.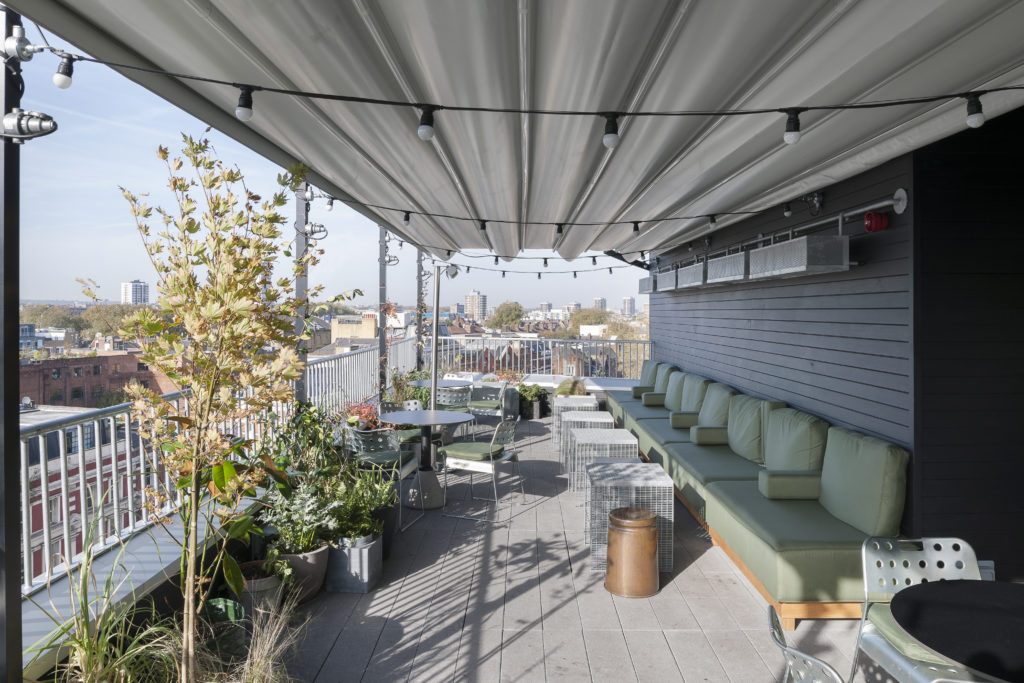 On the 7th floor of Ace Hotel London Shoreditch there's 6000 square feet of rooftop event space just itching for a group of boozy Londoners to descend upon it. The wide windows have cinematic views of the city's skyline beyond, but it's the outdoor terrace area that has the best view. Make sure you've got a good engagement party hashtag to harvest all the instragramming that will definitely be happening – but let's try to avoid another Susan's Album Party disaster, eh?