Courtyards for hire in London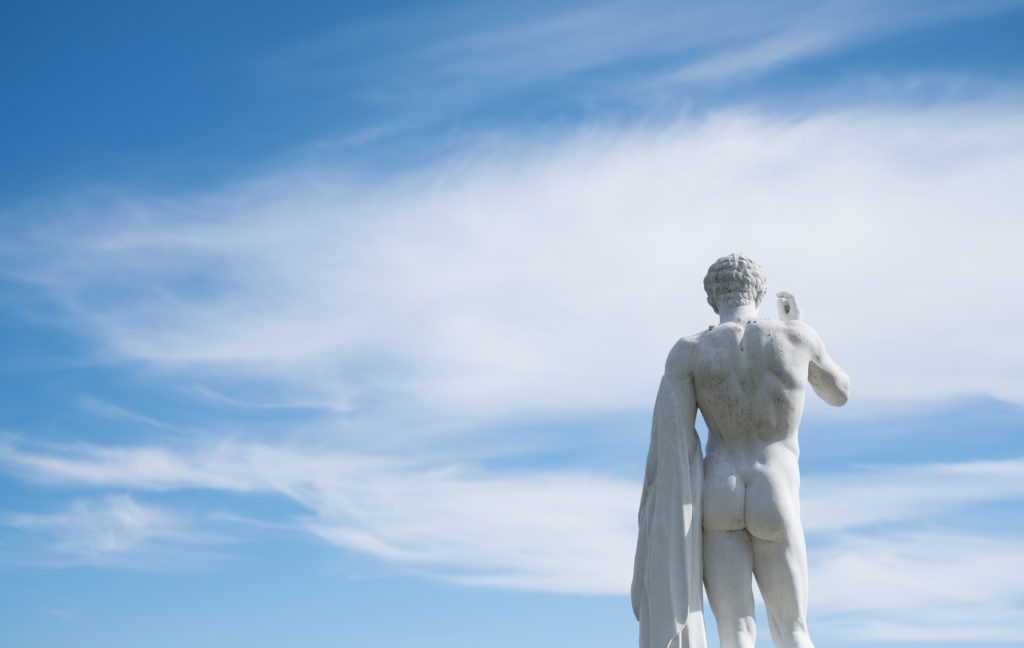 Do as the Romans do, and get yourself to a courtyard.
Anyone else do Latin at school? Here at Marketing Island (the official name of Canvas' two-woman marketing team) we've been discussing our own liaisons with the dead language. Turns out there was a lot about Caecillius, and his various excursions into the garden – with or without his aptly named dog.
Caecilius in horto sedet. servus est in atrio
Caecilius is sitting in the garden. The slave is in the atrium.
Was this a good use of our educational time? If you'd asked me before I written this niche intro, I would've said absolutely not.
Atria and courtyards have the same backgrounds – a way of bringing the benefits of the outdoors into an inside space. Surrounded by walls and with some covering from the elements, the open roof was originally intended to provide ventilation and let out smoke from a cooking fire, but as architecture developed, courtyards and atria remained popular.
Architecture may have moved on, but humans never really change. We like having outdoor space to enjoy good weather, but we also really don't like being rained on. Courtyards – especially in London where communal outside space is at a premium – are a perfect way to lap up the summer months without fear of being stuck in the middle of a park when a thunderstorm appears.
If you're looking for outdoor space for hire in London, take a gander at the courtyards and private gardens we've found for you. When in Rome, eh?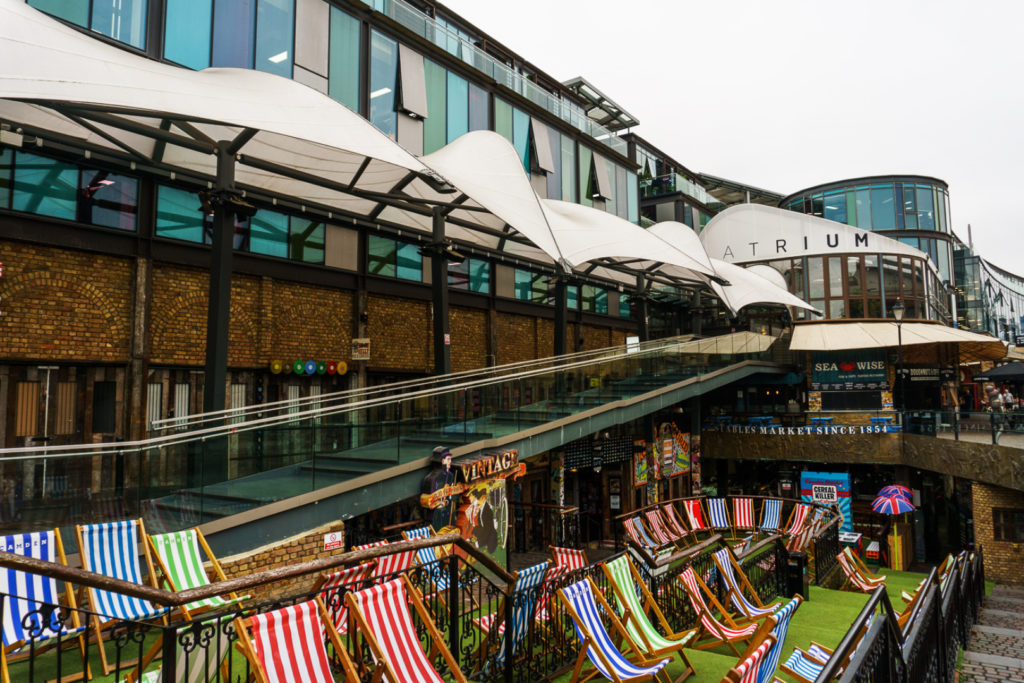 Location: Camden Town
Capacity: 250 standing, 120 seated
Check it out here: LABS: Atrium Kitchen
I'm sure Caecilius would approve – it's even got Atrium in the name. Right smack in the middle of Camden Lock Market, LABS: Atrium is over three floors with outside space. Even the indoor spaces have loads of natural light – so it's a bright and airy space for all sorts of events, and you'll keep that summertime vibe even if you need to be inside. We love the deckchairs – and let's be honest, it's the ideal place for a cheeky afternoon zizz. Siesta baby!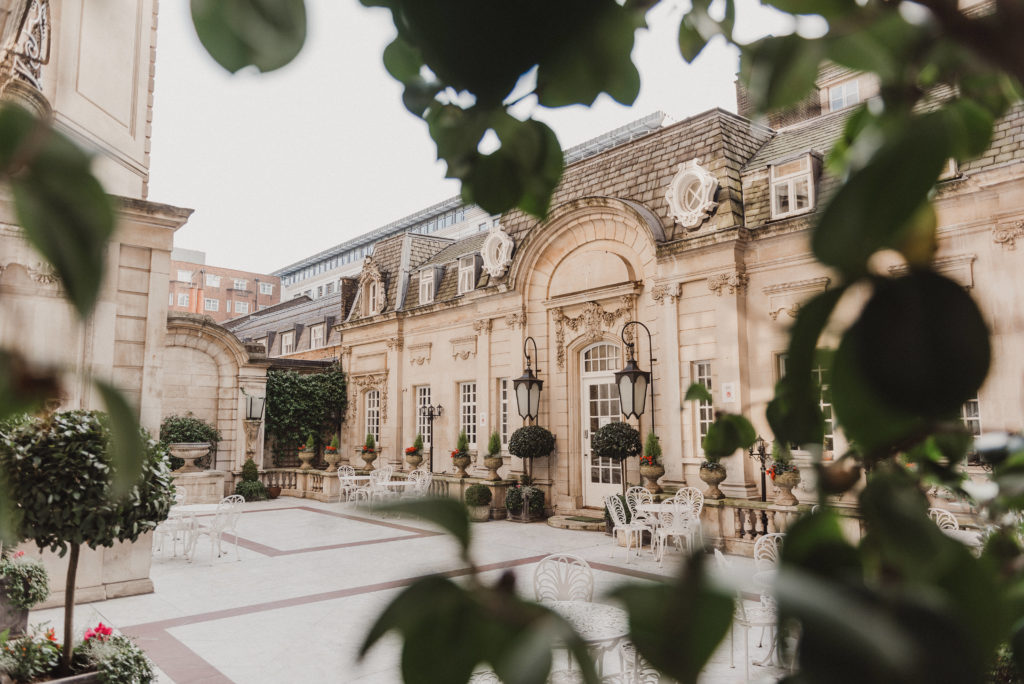 Location: Mayfair
Capacity: 450 standing, 150 seated
Check it out here: Dartmouth House
Now we're talking. The stunning courtyard at Dartmouth House is an elegant example of Georgian architecture and design. The Grade II listed building is just off Berkeley Square in Mayfair and will transport you to another time and place.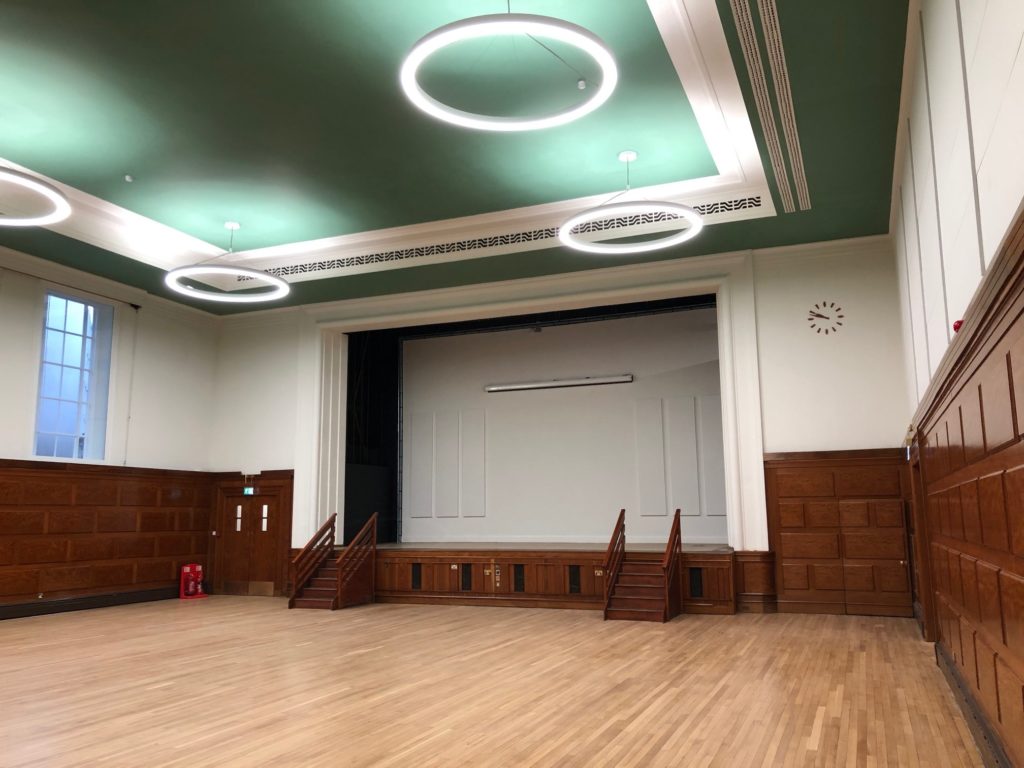 Location: Brixton
Capacity: 300 standing, 250 seated
Check it out here: Lambeth Assembly Hall
The Art Deco hall has recently been refurbished – and you can now add their courtyard to your hall hire during the summer months. Perfect for a drinks reception or interval in a play. They've got presentation screens available and the staging area. We love this space for a wedding reception – so you've got the best of outside and inside no matter what the weather does on your special day.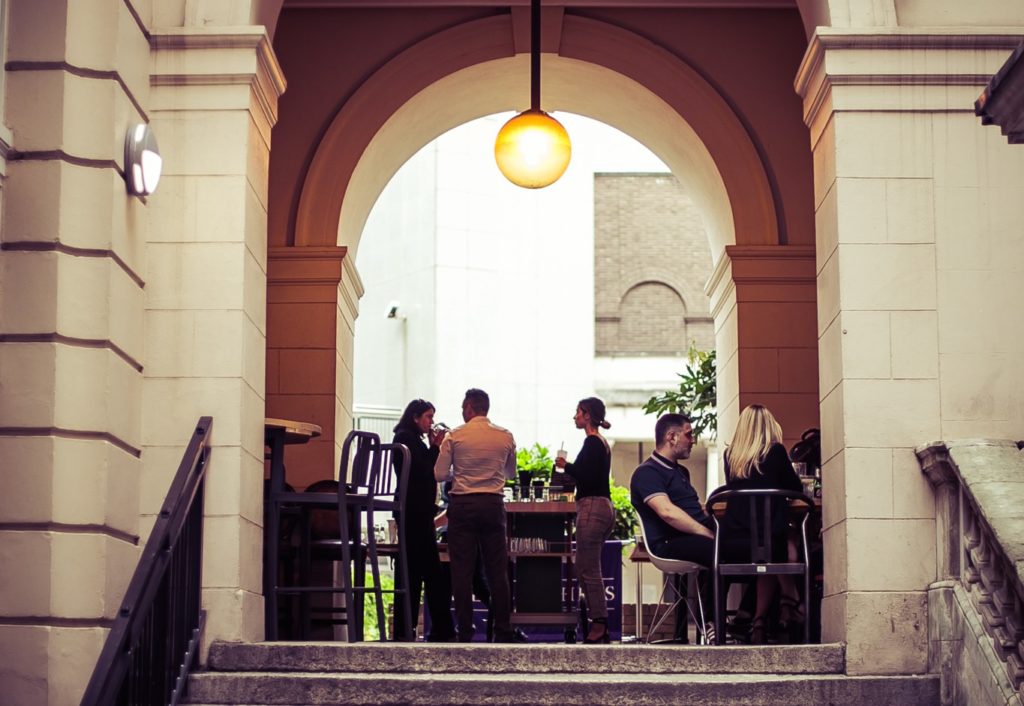 Location: Bank
Capacity: 500 standing, 240 seated
Check it out here: Balls Brothers – Adams Court
Adams Court is a lovely, bustling courtyard anyway, but Balls Brothers really tops it off. They've got a terrace from their Copper Bar which you can hire exclusively for weddings, Christmas parties and birthdays. It's seconds away from Bank station, so perfect if you want somewhere to go for a drink after work and lap up the sunshine.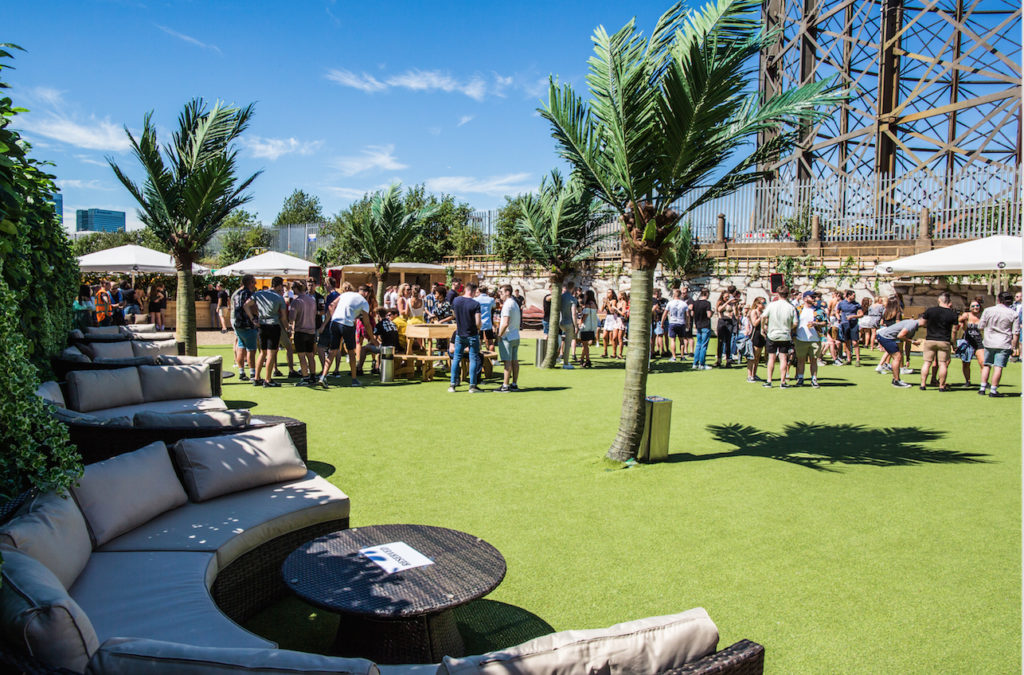 Location: Greenwich
Capacity: 1500 standing, 900 seated
Check it out here: The Garden
Who knew you'd find giant palm trees in London. With festoon lights and outdoor sofas, we love the chill beachy vibes at The Garden. Ideal for large scale events if you're looking for an exclusive hire – think big corporate summer parties and live music events. They've got two fully stocked bars with mixologists on hand. Outdoors? Check. Cocktails? Check. Weather? Let's see.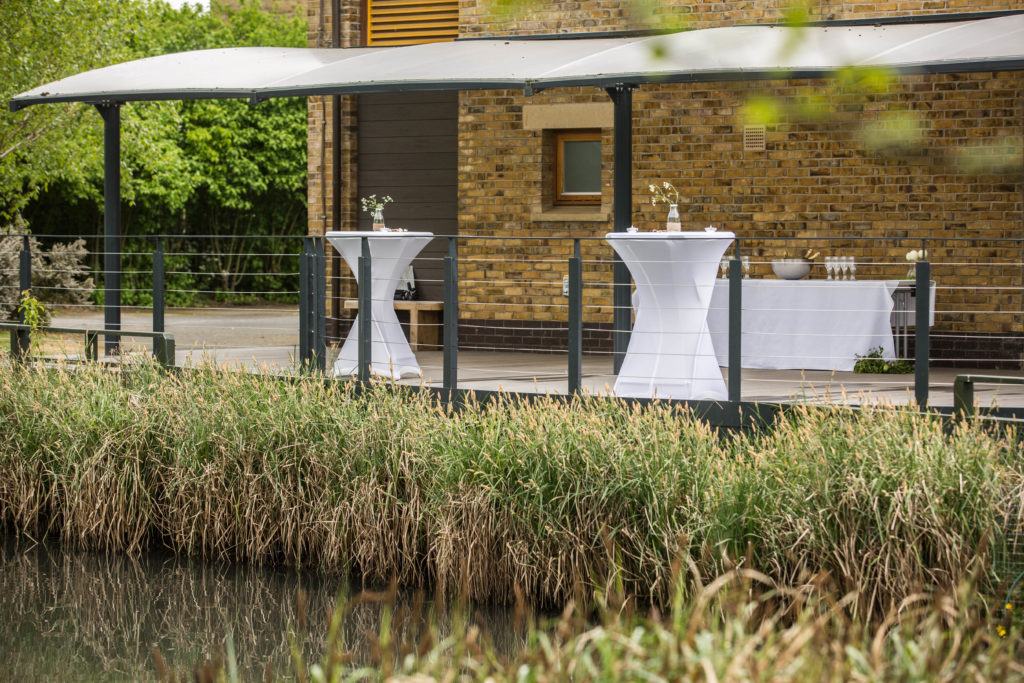 Location: Barnes
Capacity: 480 standing, 150 seated
Check it out here: WWT London Wetland Centre
If you love flora and fauna, this is the courtyard for you. Based in an amazing wildlife conservation reserve, enjoy the views over the natural landscape whilst sipping on a drink on the veranda. Available for daytime and evening events – and you never know what you might see.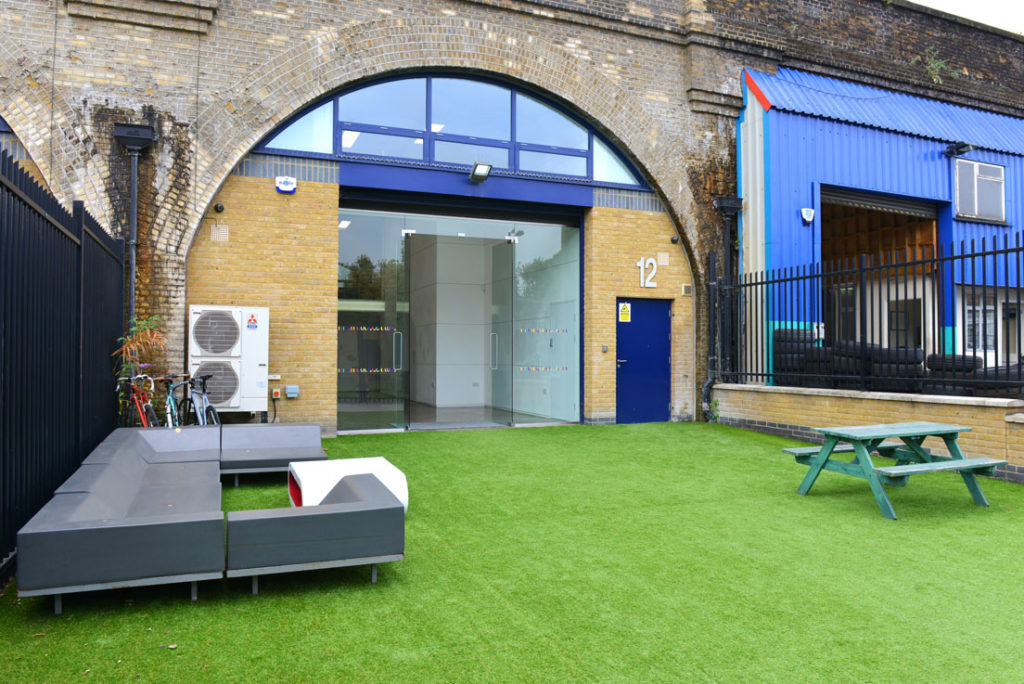 Location: Bermondsey
Capacity: 120 standing, 80 seated
Check it out here: The Arch Collective
This is a lovely venue for more intimate events. The main space is bright with high ceilings, and you can hire the kitchen to organise your own catering. The outside space is ideal for a drinks reception or break-out area, or if it's a nice day, why not hold the whole event outside?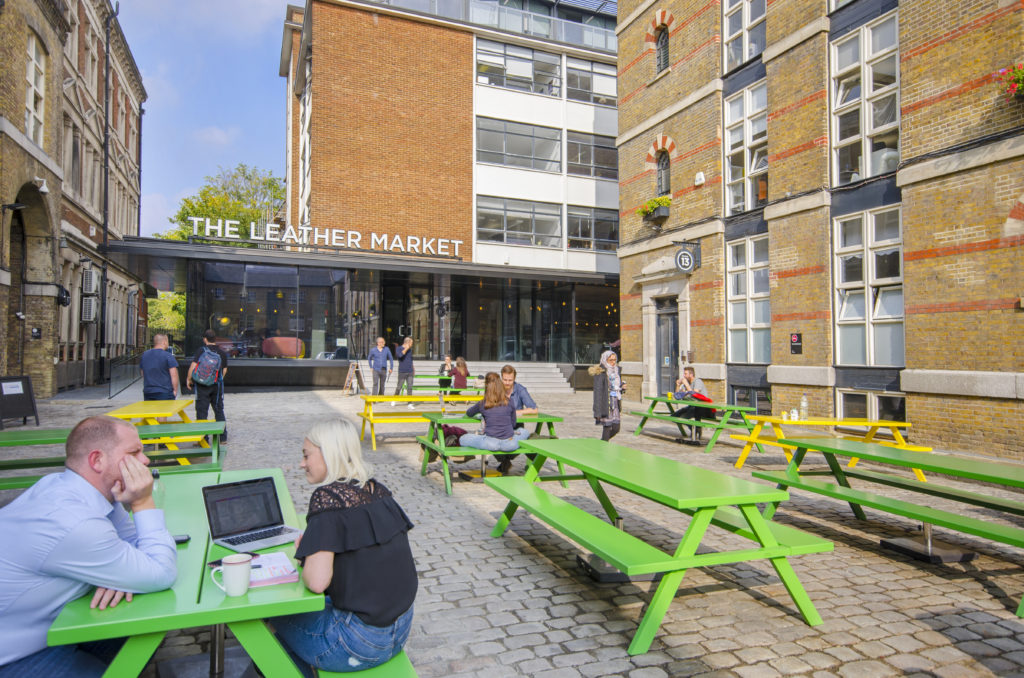 Location: London Bridge
Capacity: 250 standing, 120 seated
Check it out here: Skinners Cafe
At Leather Market we've got the perfect space for your next outdoor event. Skinners Cafe is seconds away from the amazing new London Bridge station, and with up to 250 standing it's a good size for a BBQ or street party. If the weather is nice in the morning, wouldn't it be great to have your next breakfast meeting outside to soak up some vitamin D before schlepping back to the office? Try the greek yoghurt with toasted granola. Yummers.