Christening party venues in London
Now you're organising a christening for your little bundle of joy, it's likely you'll have the ceremony venue in mind. It's normal for a couple to choose their regular place of worship or local religious building – but when it comes to the party, it's a whole different kettle of fish. We've chosen a variety of different venues across London, so whatever christening venue is near you, we've got a great party space to go with it: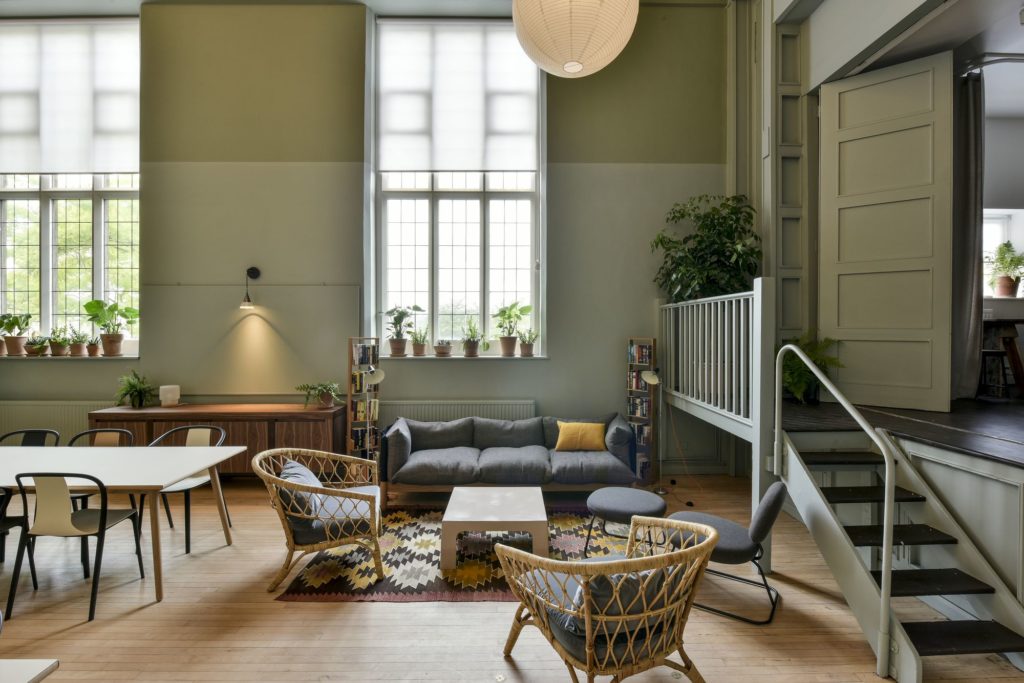 Location: Earl's Court
Capacity: 150 standing, 100 seated
Check it out here: Refettorio Felix
There's nothing we don't love about Refettorio Felix. It's a beautiful large space, but it still retains a warm and welcoming atmosphere. It has a professional kitchen for caterers, as well as a stage area and soft seating area – plus plenty of tables for a sit-down meal. And the cherry on the cake – all proceeds from private functions help the charity offer a free and supplemented lunch service to vulnerable members of the community. A really special way to celebrate your child.
Location: Barbican
Capacity: 250 standing, 80 seated
Check it out here: London Wall
A cosy and quirky space in the middle of the City. They've also got a lovely terrace to make the most of when the weather is good. A nice low-key space, and we love the decor. Very mid-century living room.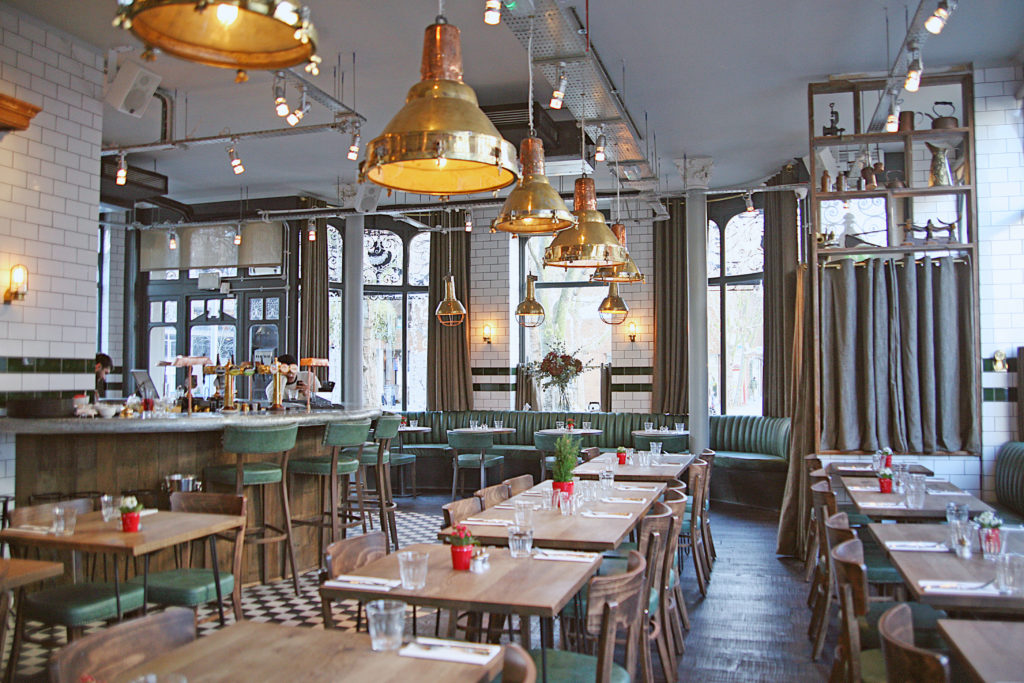 Location: Chelsea
Capacity: 230 standing
Check it out here: The World's End Market
Ideal if you're looking to chow down after the christening – the food is fresh and healthy, and we love the big windows and natural light. They've also got a private space if you're looking for something a bit more exclusive.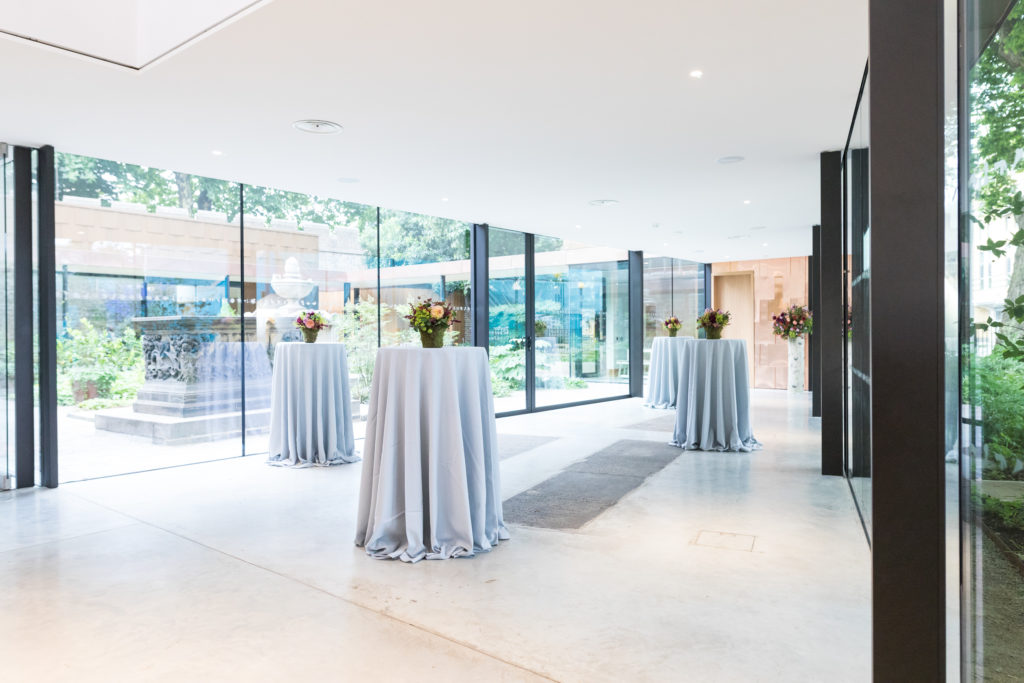 Location: Bankside
Capacity: 320 standing, 120 seated
Check it out here: Garden Museum
A converted church – what could be more on brand? – with a stunning garden on the banks of the river Thames. We love the stunning vaulted ceilings, and the design is a fresh combination of tradition and modernity. Well worth a visit.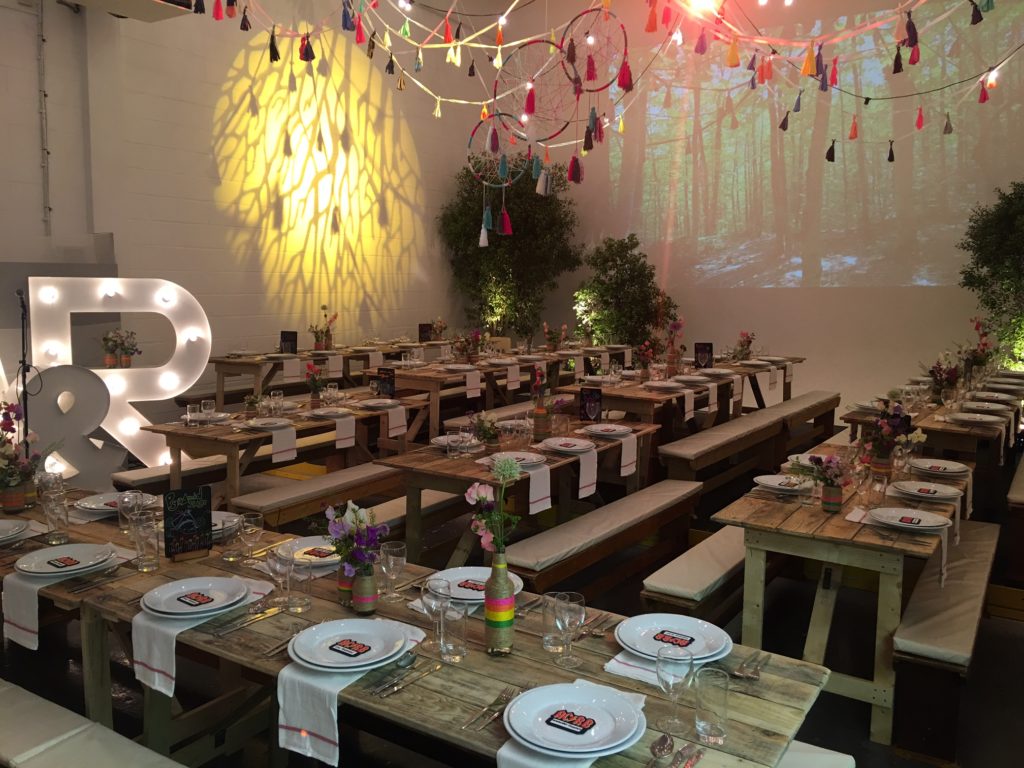 Location: Barnsbury
Capacity: 3000 standing, 200 seated
Check it out here: Holborn Studios
If you're looking for a dry hire venue, or to really put your stamp on the party then Holborn Studios could be a great choice for you. It's right on the canal so a great location, and plenty of space for kids to run around and enjoy the day.