Top venues in London to host your baby shower
Whether you're planning your own or throwing a surprise for a loved one, coming up with venue ideas for a baby shower in London can be a bit of a pest – especially if you're on a budget. Traditionally baby showers are organised by someone other than the parent-to-be or their relatives, but recently it has become more common to throw your own or co-host with a friend. So if you want to have a say in where you're going, you're not the only one.
Depending on your guest list and what the parent-to-be would like, there are plenty of different baby shower ideas and games to get the fun started. Activities like "Guess the Baby's Weight" or decorating rompers are easy to set up wherever you are. Afternoon tea is a popular option, as well as cupcakes for guests to take with them.
Gifts are always a tricky topic – the etiquette for baby showers is that each guest brings a gift, but it's common now for guests to pool their funds and buy a selection of items between them, so there aren't any repeat purchases. If you're on a strict budget and you're not sure what other guests are buying, try thinking about what the parent-to-be might like for themselves – nice hand-cream or some healthy snack supplies might not be obvious choices, but they'll be really appreciated in a month or so!
Whether you're looking for something low-key or a bit special, we've put together some of our favourite baby shower venues in London: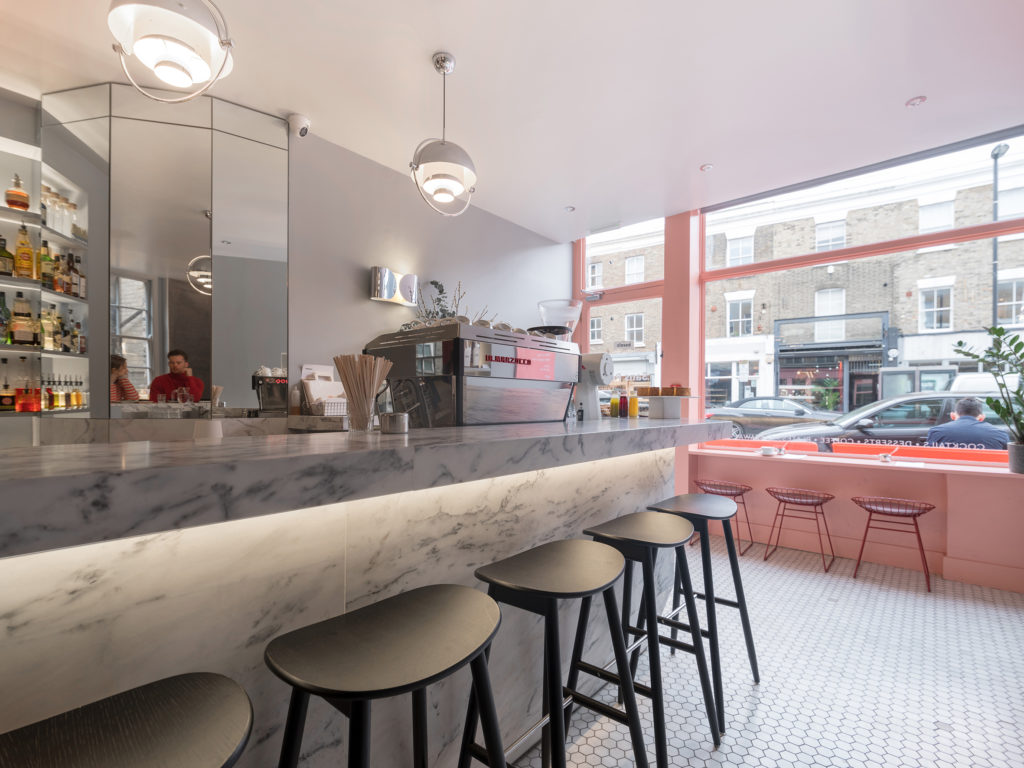 Location: Broadway Market
Capacity: 50 standing, 10 seated
Check it out here: Sans Pere Broadway
If Wes Anderson designed a baby shower venue, it would probably look like this. A beautiful pink and grey interior with specialist coffees, cocktails (& mocktails!) and desserts. Expect mandarin mille-feuille or vegan pana cotta with beetroot foam.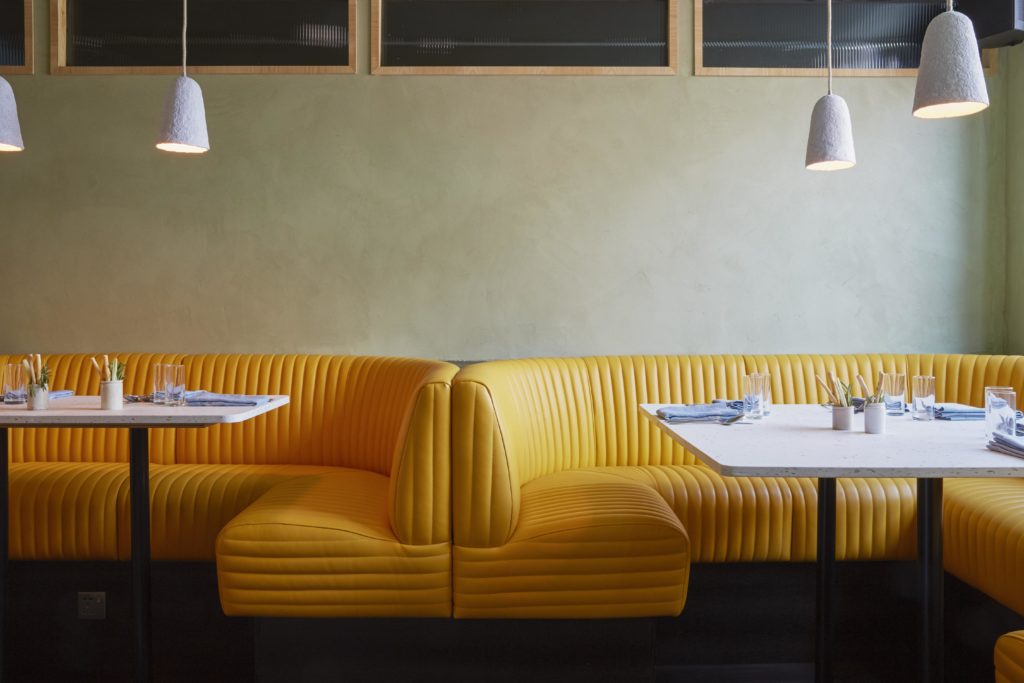 Location: Hoxton
Capacity: 40 standing, 35 seated
Check it out here: Super Lyan / Cub
Super Lyan is a hidden cocktail bar, and Cub is a restaurant and bar on the floor above. We love Cub – and it's just perfect for a baby shower; it's right there in the name! Celebrate with your nearest and dearest as well as the little Cub-to-be in one of Hoxton's coolest venues. The banquettes are nice and comfy too.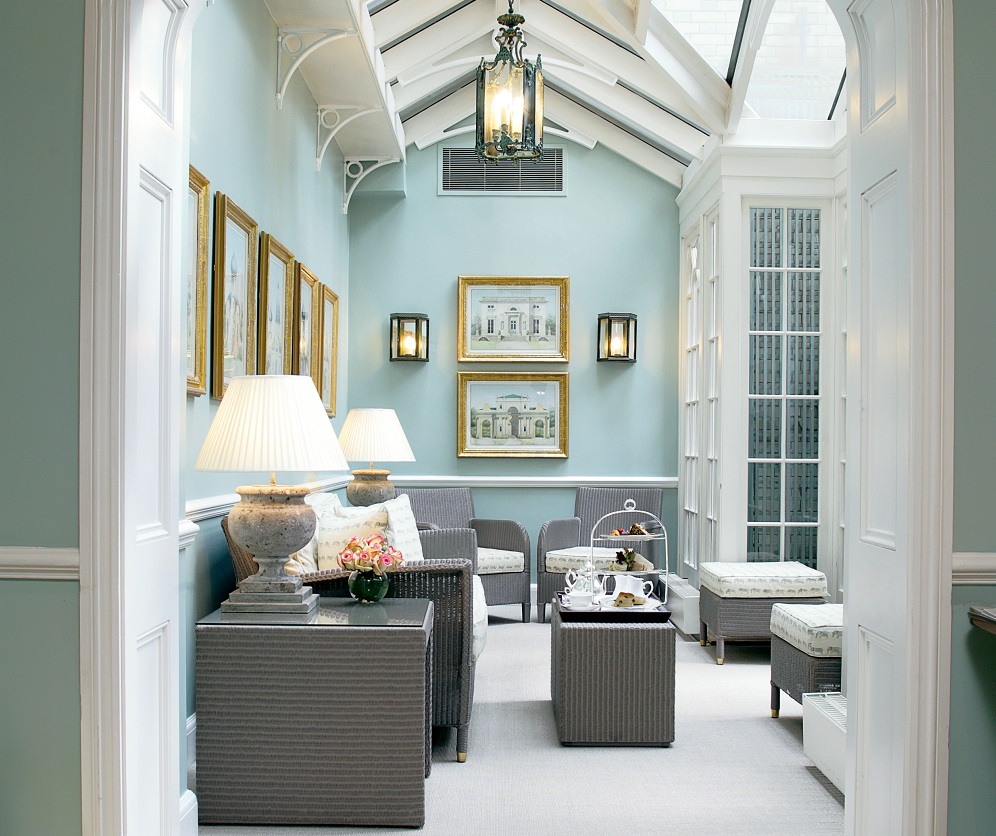 Location: Whitehall
Capacity: 350 standing, 60 seated
Check it out here: Dukes London
Dukes is a beautiful venue with lots of different spaces for hire. Opt for a more intimate shower in one of the lounges or private rooms, or soak up the atmosphere in the main restaurant. Great service, amazing food and a stunning setting.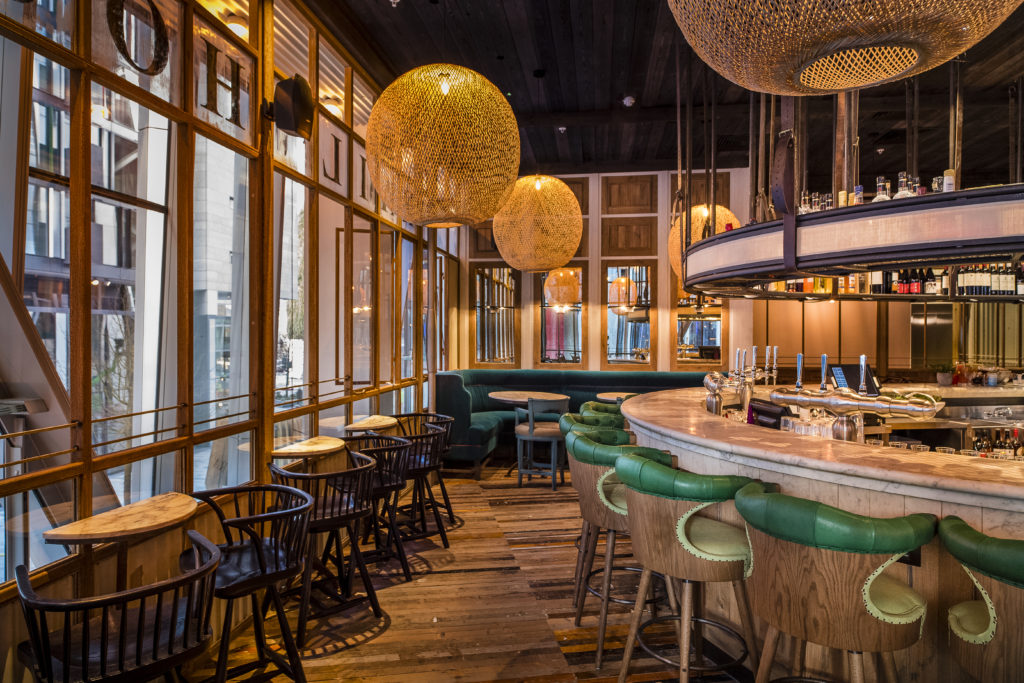 Location: Victoria
Capacity: 100 standing, 40 seated
Check it out here: Rail House Cafe
This is a seriously cool space – and you can choose between a couple of different semi-private areas depending on your guest list. Right next to Victoria station so convenient if you've got visitors coming in from London. They've got great group menus for you to choose from – canapes, bowl food, brunch or a set menu.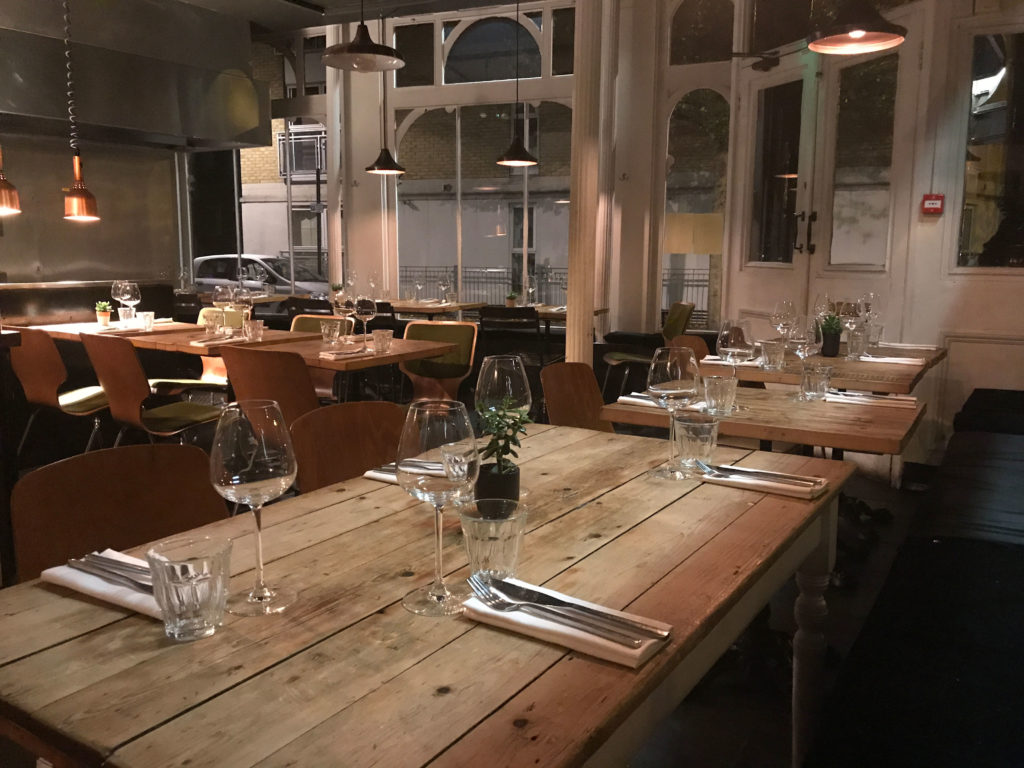 Location: Islington
Capacity: 26-32 seated max
Check it out here: SALUT!
If the mum-to-be is a bit of a foodie, then SALUT! might be the perfect venue for her shower. With an open kitchen, big windows and lots of natural light it's a beautiful space to celebrate in. For exclusive hire you only need between 20-32 guests, and the guest menus are well worth checking out. Delightful casual fine dining for a baby shower in north London.