Bridal shower venues in London
You've got to make the most of every minute of being a Bride-To-Be. That Bride Card (the ultimate veto) won't last forever and once it's gone it's very expensive and potentially a bit emotionally taxing to get it back. Whether you're planning a shower for a loved one or if that loved one is your own good self, you'll need a great venue. If you're a bridal brunch, afternoon tea or sit-down dinner kind of a gal, we've got bridal shower venue ideas for you:
Location: St James'
Capacity: 70 standing, 60 seated
Check it out here: Cinnamon Club
Housed in the former Westminster Library, we love the double height ceilings and walls full of books. The rooms are bright and airy and there are two private dining rooms as well as the main restaurant. This is a firm Canvas favourite for the menu – but the decor is just as remarkable. Well worth a visit!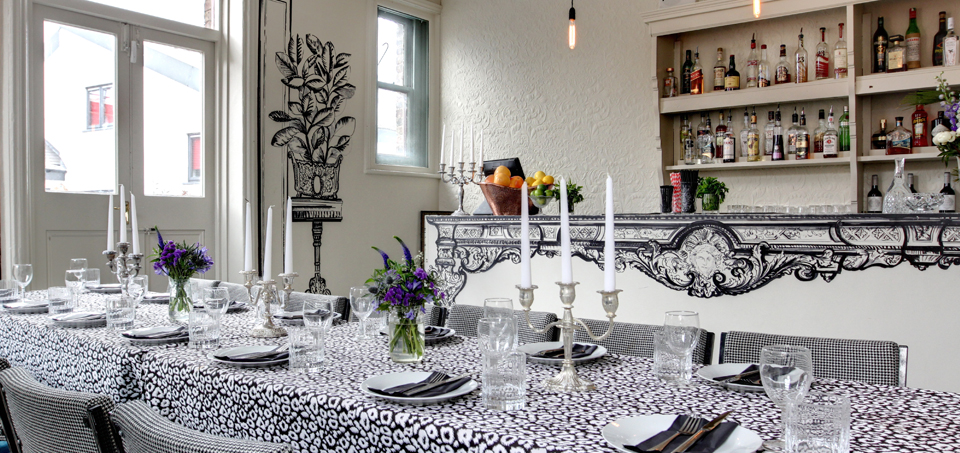 Location: Highbury & Islington
Capacity: 250 standing, 100 seated
Check it out here: Dead Dolls House
Not every bride wants to go to the same old boring restaurant, and Dead Dolls House certainly isn't dull. They've got lots of different nooks and crannies, so there's a private space to suit virtually every group. Conveniently located on Upper Street so no-one can complain.
Location: Wandsworth
Capacity: 40 standing, 30 seated
Check it out here: Champagne Terrace
If you're a summer bride, why not make the most of the great weather and have your shower on the Champagne Terrace? With views over the Thames, it's a chilled venue to relax and celebrate with your nearest and dearest. They've got a fab cocktail menu as well as Champagne, and can offer shisha to anyone who may fancy! Sign me up.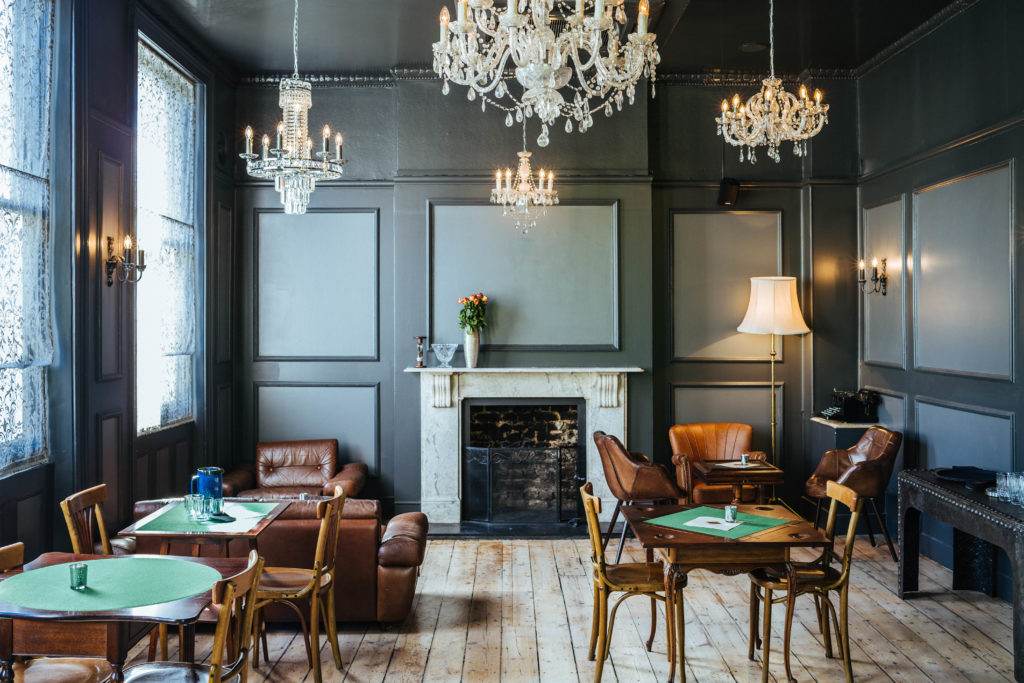 Location: Notting Hill
Capacity: 200 standing, 50 seated
Check it out here: The Italian Job
We love The Italian Job. The venue is owned by a really passionate team and you can tell. The food is on point, the decor is striking and the atmosphere is really welcoming. The leather sofas on the 1st floor are so comfy they alone are worth a visit.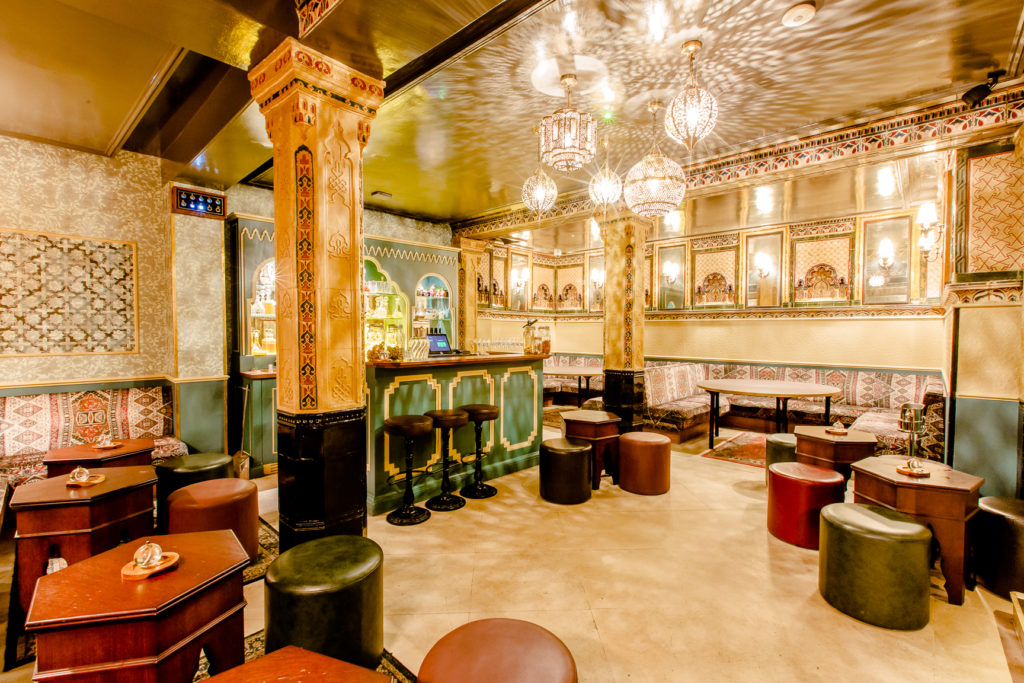 Location: Liverpool Street
Capacity: 150 standing, 60 seated
Check it out here: Victorian Bath House
The definition of a hidden gem, this beauty is tucked away behind Liverpool Street Station. Inspired by the opulent bath houses of the Victorian era (geddit) it's a venue like no other in London. We love the cocktails – and there's a courtyard outside if you've got the weather for it.
Location: Mayfair
Capacity: 165 standing, 60 seated
Check it out here: Kadie's Club
Ideal if you want a bridal shower at a late night destination, but don't want to end up at a certain location in Clapham (you know what I'm talking about), you can't do better than Kadie's. It's a chilled atmosphere in luxurious surroundings, and open until 3am Tuesday – Saturday.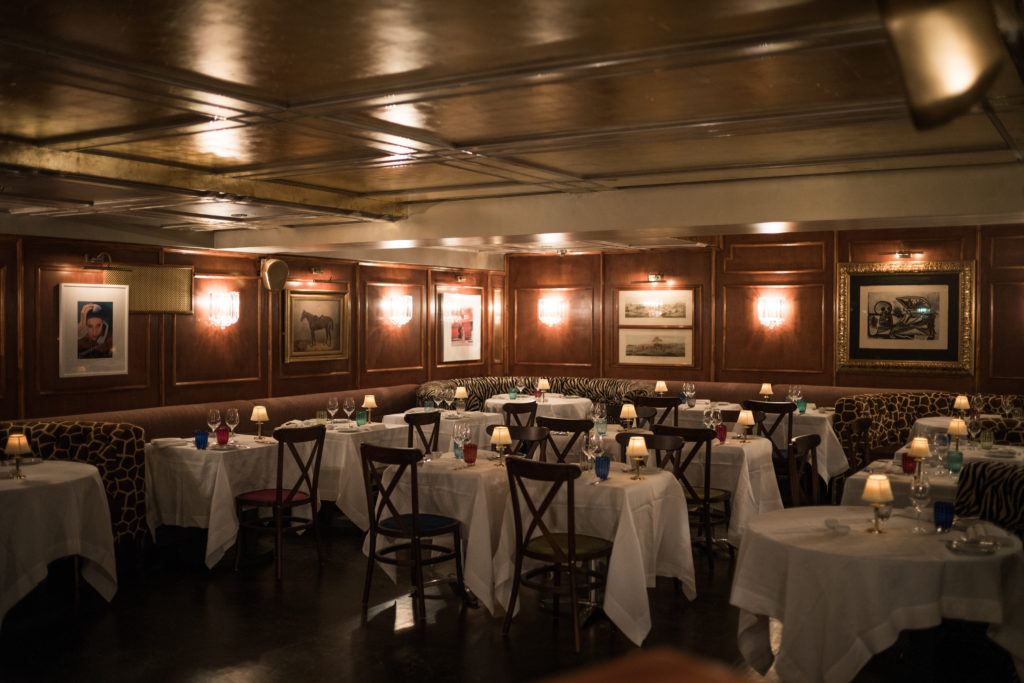 Location: South Kensington
Capacity: 300 standing, 100 seated
Check it out here: Albert's Club
Albert's Club is a fun mix of luxury and eccentricity – it's got a unique style (giraffe print seats and jungle bar, anyone?) and the food is to die for. They welcome different sizes of guest list, and the bubbles are always flowing.