How to nail your first dance
Every day a new "Unforgettable First Dance" video or seven seems to pop up on YouTube, and more couples are feeling inspired/under pressure to make something of their first dance. We spoke to Rachel Sparks, a London based choreographer who specialises in teaching couples a first dance to remember. Or at the very least, a first dance not to be permanently haunted by. She answered your top questions on how to get started on your first dance:
What's the best kind of dance to do?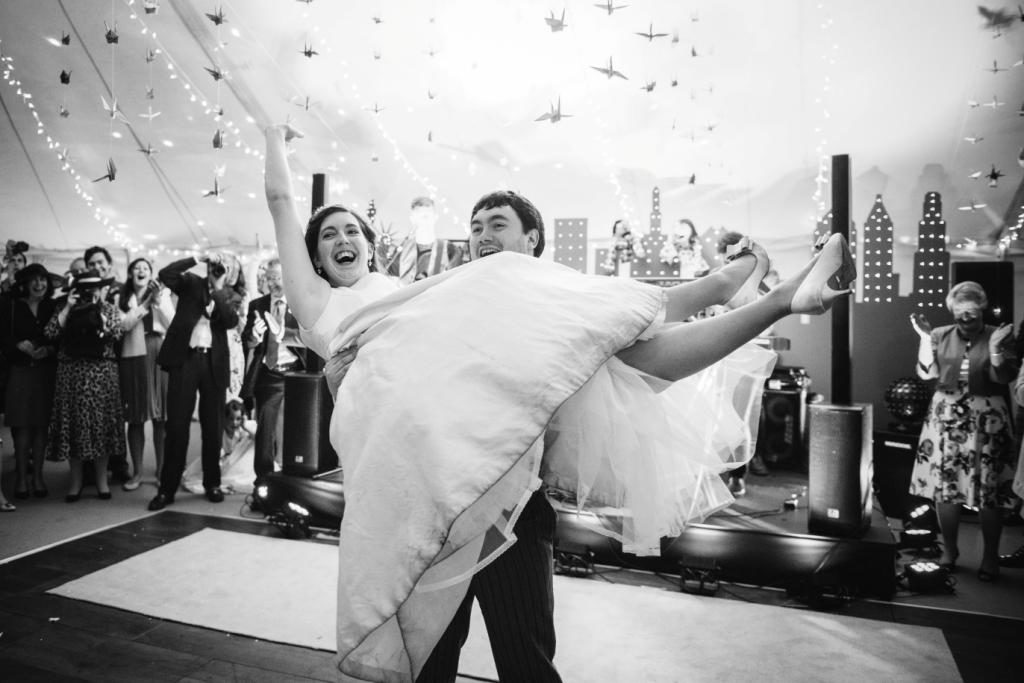 The best kind of dance is something that's unique and meaningful to you. It's always fun spending a few months working with a couple on a routine so they feel really confident by the time the wedding comes around. Feeling comfortable with the routine is a big part of it – it doesn't need to be in any way complicated, your guests will be most impressed if you look like you're enjoying yourself!
Alex and Philippa love the film Back to the Future, so we recreated a high energy jive to Johnny B Goode for their special day (skip to 1:06 in the video here to see them in action). Then there was Niel and Dipti who love Strictly, and wanted an American Smooth with the full shebang – atmospheric smoke and lighting and everything!
Lots of my couples are way more low-key but just as heart-warming; they have a handful of lessons, and their aim is simply to look happy and comfortable in each other's arms. It's really touching and feels very special.
How do we get started?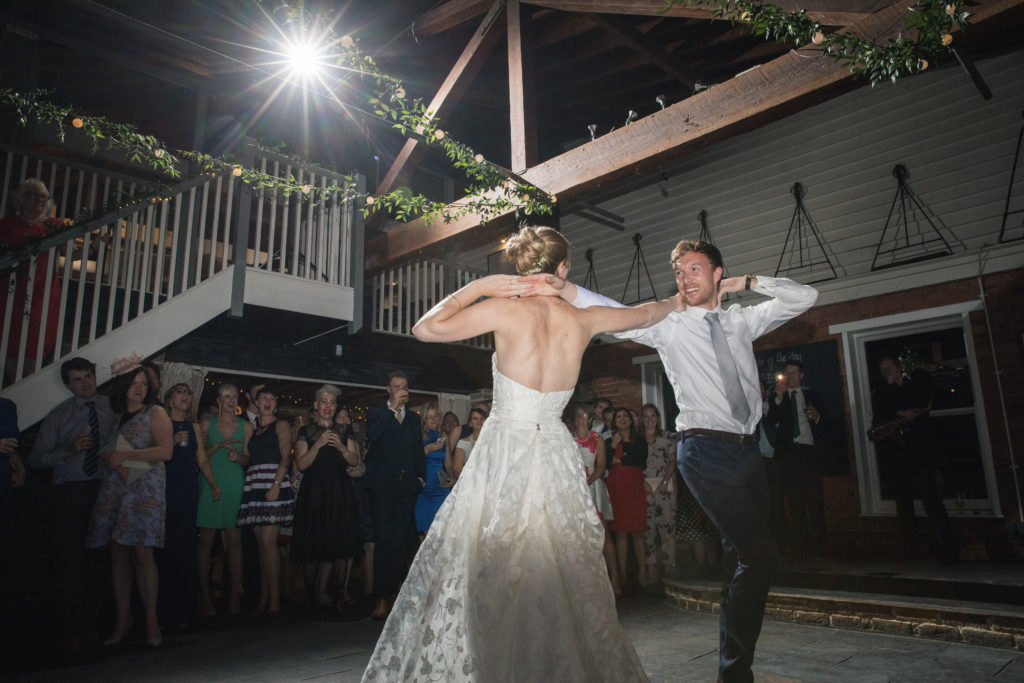 Inspiration: have a look through YouTube and watch a couple of episodes of Strictly to get an idea of what style of dance you'd like to learn. It can be as simple as knowing whether you'd like to do a fast routine or a slow one, something fun and energetic or a romantic tear-jerker. Don't worry about your skill level – we can choreograph a fast dance that's nice and simple, or a slow routine that still has wow-factor.
Space: you don't need an entire ballroom, but before you start thinking about choreography and what you'd like to do it's a good idea to know how much space you have. Maybe you'd like something slow; if you've got lots of space, a waltz would be perfect, but if you're a little bit limited then we can go for a rhumba. There's always an option!
Attitude: all you need is a willingness to learn and a healthy sense of humour. You don't need any dance experience, but if you're feeling a bit nervous it's a good idea to start early and build your confidence over time. I really enjoy working with couples with unique requirements too, but just make sure you let your dance teacher know if you have any access needs so they can make sure the lessons work well for you.
Do we need to have a first dance?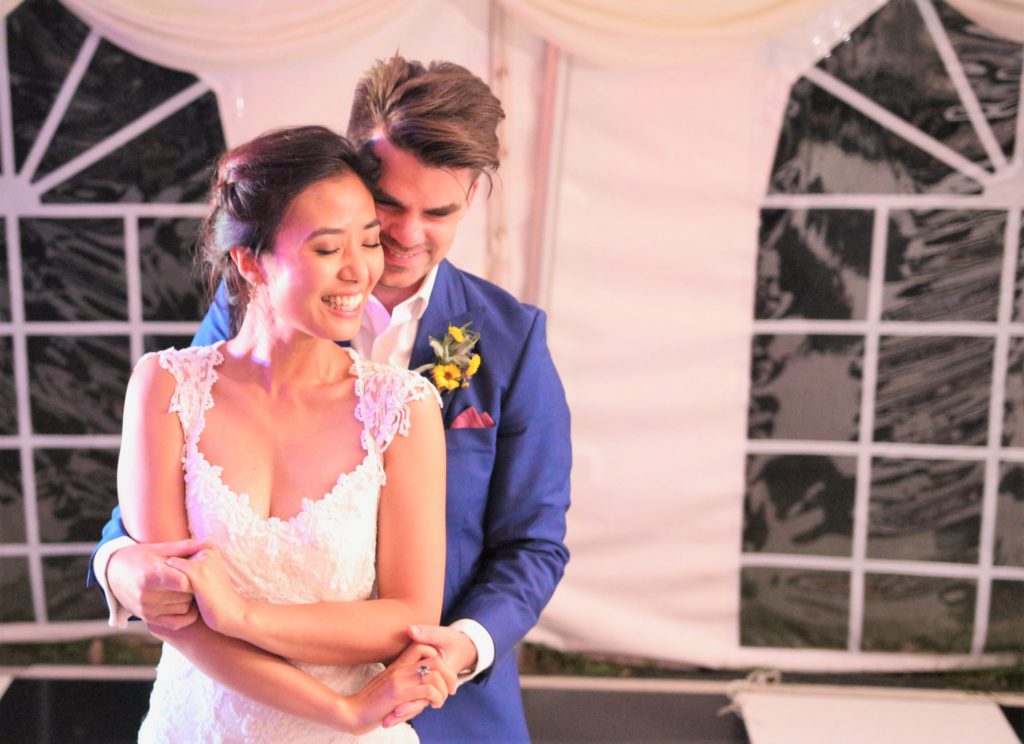 You don't need to do anything you don't want to! It's your special day, but it can be a really memorable moment and an opportunity to have a bit of fun. Some of my couples have said they just couldn't stand the idea of doing the Awkward Shuffle in front of all their friends – so they bit the bullet and took some lessons, and ended up loving it!
A lot of couples – especially those who haven't really danced before – just want to feel confident, so it's more about learning to move together very simply in time to the music, so they can enjoy their special moment and they don't feel like they've embarrassed themselves.
Then again, other couples have it all planned out before I even speak to them and really want to wow their guests with a big show number. Honestly – it takes all sorts.
Special Offer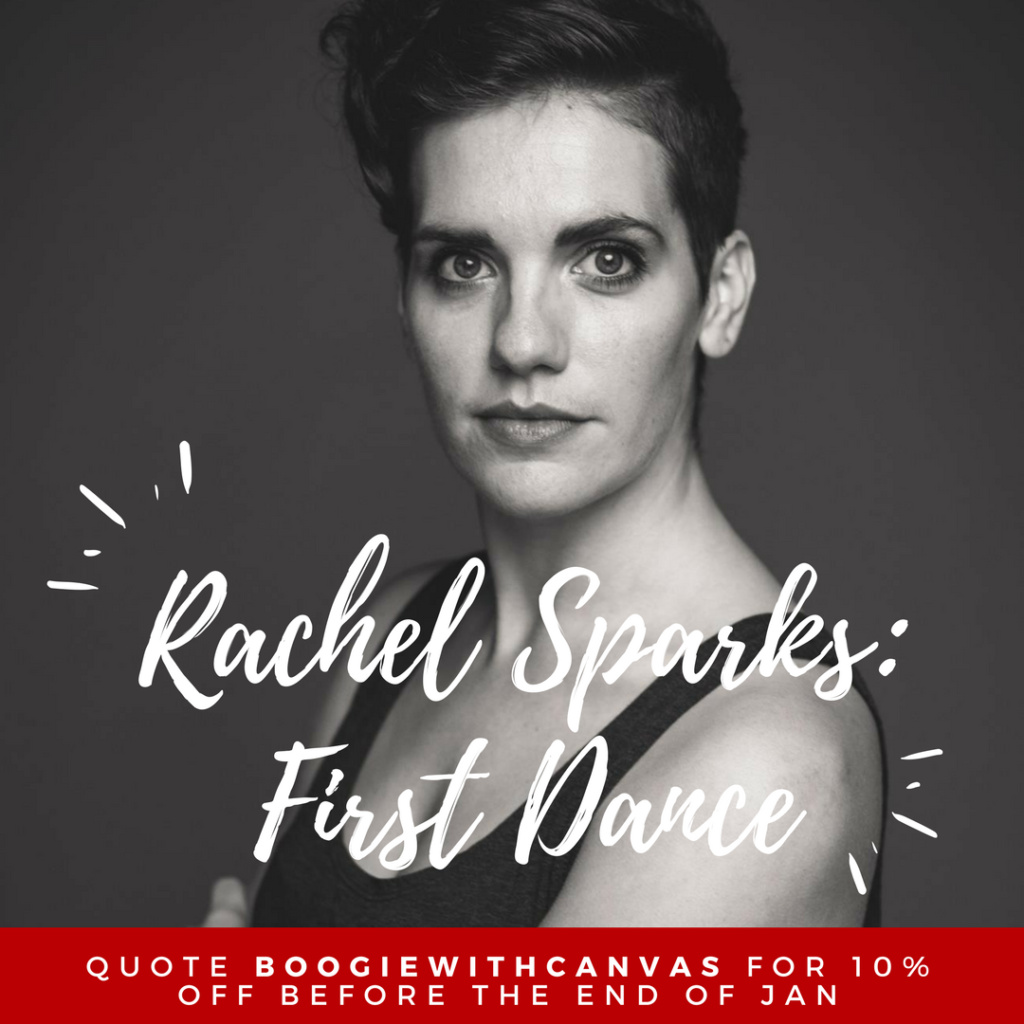 If you've been inspired to get your dancing shoes on, book your first dance lessons with Rachel now and get 10% off! Just click on the image above, and make sure you quote BOOGIEWITHCANVAS when you check-out. But hurry – the offer runs out at the end of January.
Lesson times are subject to availability, and are available in London and Kent only.