Spaces for product launches
You've put so much effort into bringing your ideas to life, so you'll want to give them a great send off into the big, bad world. And finding the ideal product launch venue can sometimes be a little bit stressful. We've put together some amazing spaces for product launches to help you find something that's just right:
Location: Moorgate
Capacity: 75 standing, 24 seated
Check it out here: The Fox Townhouse 
The Fox Townhouse is a stunning wine bar and restaurant in a beautiful listed building. Available spaces include an intimate dining room and a private lounge. The in-house team can even assist you choosing the best food and drink to compliment your product. 
Location: Old Street
Capacity: 60 standing, 40 seated
Check it out here: Sizona 
Sizona is a converted warehouse with a modern, design-led interior that feels like a stylish loft apartment. Quirky yet minimalist, ideal for any product launch with a slick, professional vibe. 
Location: Fitzrovia
Capacity: 225 standing, 90 seated
Check it out here: The Collective HQ 
The spaces here were designed with community, flexibility and creativity in mind. It's a striking space to get your guests talking, with bright colours and geometric flooring.
Location: Marylebone
Capacity: 350 standing, 80 seated
Check it out here: 41 Portland Place 
41 Portland Place is an elegant Grade II listed townhouse. The original features come alongside state-of-the-art facilities giving you the best of both worlds. An ideal traditional venue for a product launch.
Location: Leicester Square
Capacity: 100 standing, 80 seated
Check it out here: White Space 
White Space has 1500 square feet of blank canvas space, split between 2 distinct areas. Highlights include a high-spec integrated lighting and PA system, and a designated bar. 
Location: Brixton
Capacity: 200 standing, 95 seated
Check it out here: Pop Brixton 
This successful project saw disused land transformed into creative space for local start-ups. It hosts everything from radio stations to street food vendors. 
Location: Shoreditch
Capacity: 350 standing, 200 seated
Check it out here: Rich Mix 
Rich Mix blends cutting-edge facilities with bespoke opportunities for one-of-a-kind events. Spaces include boutique cinemas and blank canvas areas. There's even a mezzanine gallery, and some handy outdoor space.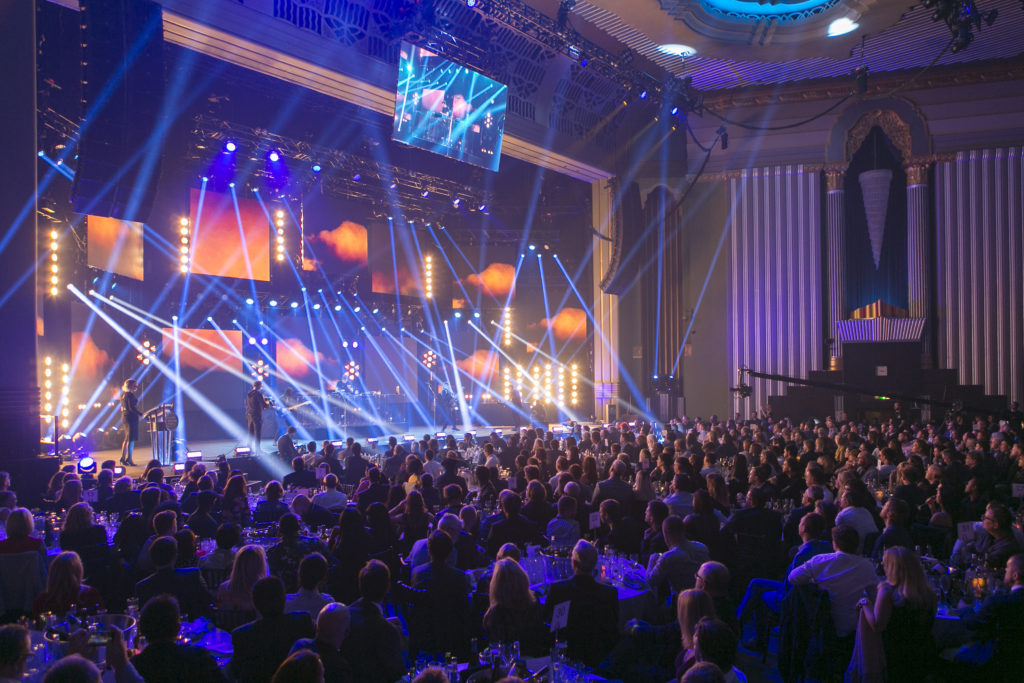 Location: Hammersmith
Capacity: 1500 standing, 3341 seated
Check it out here: Eventim Apollo 
This iconic venue has welcomed some of the greatest stars from the world of music and comedy to its stage. It has great facilities and a range of spaces to choose from depending on your invite list. 
Location: Tottenham Hale
Capacity: 500 standing, 130 seated
Check it out here: STYX 
Despite a short time on the events scene, STYX has played host to some big name clients. The venue is made up of a large warehouse and a generous garden – complete with its own mini-river. Launching your own tiny boat range? Look no further.
Location: Strand
Capacity: 250 standing, 80 seated
Check it out here: Nine Adam Street 
A beautiful archway space with parquet floors behind an inconspicuous door on the middle of The Strand. The space has two archways. 2 breakout spaces, a reception area and a kitchen space. Ideal for exclusive and luxurious product launches.
Location: Camden Town
Capacity: 1800 standing, 1500 seated
Check it out here: Roundhouse 
The Roundhouse is undoubtedly one of the most architecturally impressive spaces in London. There are several different hire packages available and a range of spaces to choose from, and tech support, custom sound and lighting services are included.