Favourite theatre spaces
With a history steeped in culture and the arts, it's no surprise that London has lots of theatres to its name. But with such a varied selection to choose from, it can be daunting knowing where to even begin looking. That's why we've compiled the following list, highlighting some of the very best the city has to offer. The diverse range means there should be something to suit every occasion. 
Location: Dalston
Capacity: 100 standing, 197 seated
Check it out here: Arcola Theatre 
Arcola Theatre was once a paint factory – now it's a hub of culture and creativity. Hosting hundreds of events each year across its various spaces, you know you'll be in safe hands.  
Location: Barbican
Capacity: 1949 standing, 1949 seated
Check it out here: Barbican 
The Barbican has no less than 19 flexible spaces to choose from. Its versatility has seen it described as the 'beating heart of the City of London'.  
Location: Wandsworth
Capacity: 150 standing, 98 seated
Check it out here: Tara Arts 
Features at Tara Arts include plush seating, soaring ceilings and exposed brickwork. These combine with great technical facilities, making it both beautiful and practical.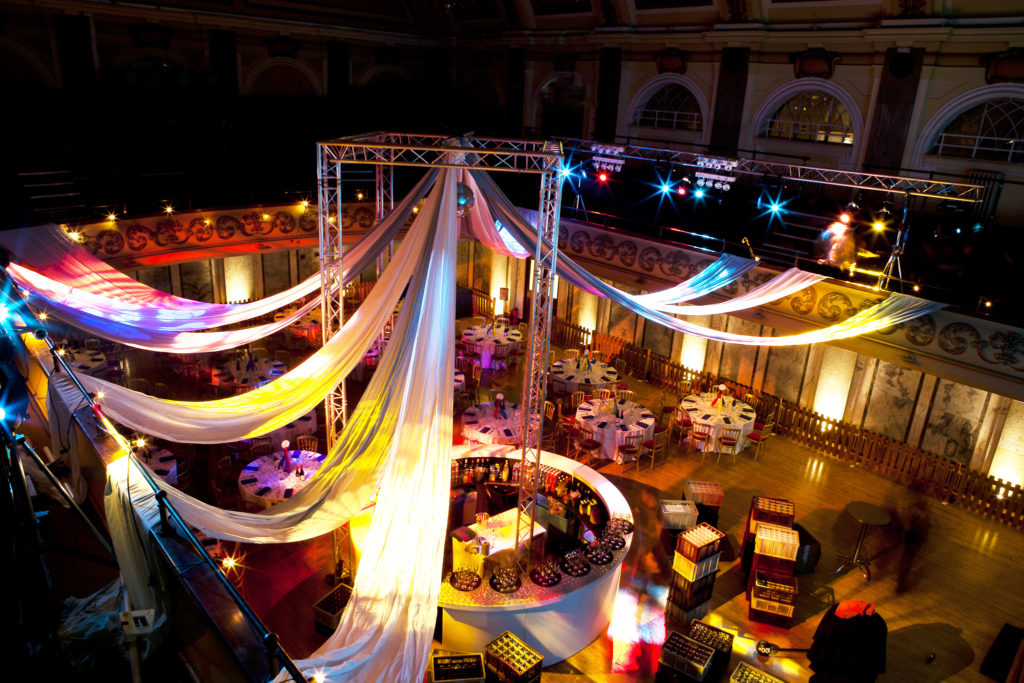 Location: Shoreditch
Capacity: 375 standing, 200 seated
Check it out here: Shoreditch Town Hall 
Shoreditch Town Hall is a flagship of the creative arts and live events scene in London. The building itself is a grand affair, Grade II listed for its historic charm.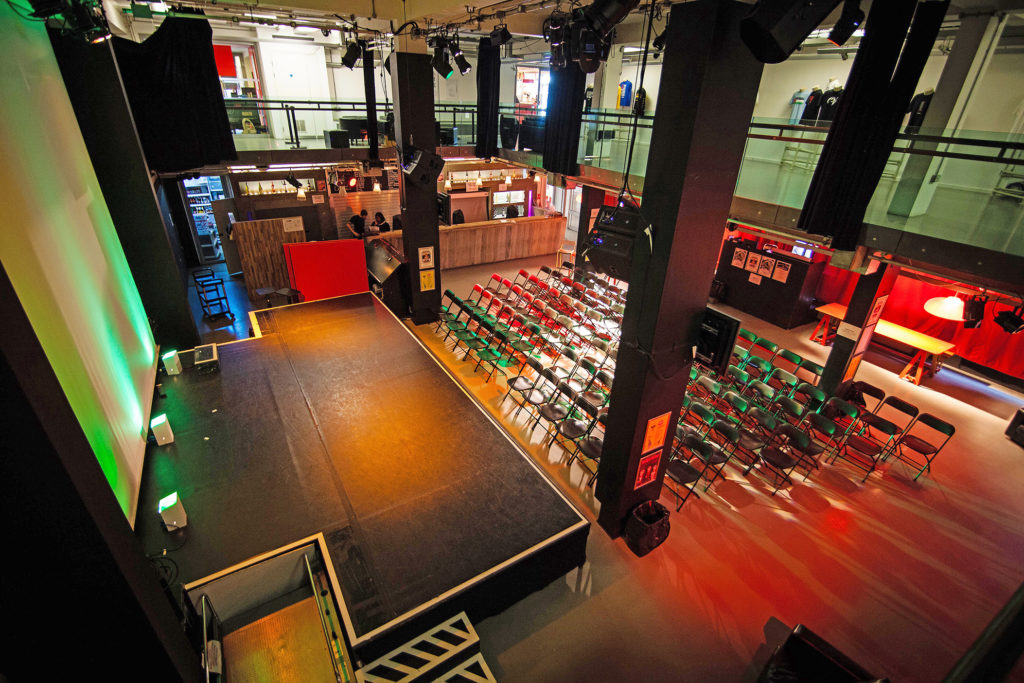 Location: Hammersmith
Capacity: 1500 standing, 3341 seated
Check it out here: Rich Mix 
Rich Mix houses 3 boutique cinemas and several blank canvas event spaces. You'll have free rein to tailor-make your own bespoke backdrop. 
Location: Hammersmith
Capacity: 1500 standing, 3341 seated
Check it out here: Eventim Apollo
The Eventim Apollo has hosted giants from the worlds of music and comedy. This enviable reputation has seen its immense popularity endure. 
Location: Limehouse
Capacity: 1800 standing, 2077 seated
Check it out here: Troxy 
Troxy is a Grade II listed, independent venue, complete in the timeless art deco style. Hire includes use of a state-of-the-art PA and lighting system. 
Location: Deptford
Capacity: 1000 standing, 300 seated
Check it out here: The Albany 
The Albany's main aim is to champion cultural diversity within the arts. This mentality of inclusion is reflected in their friendly, detail-driven service. 
Location: Covent Garden
Capacity: 110 standing, 100 seated
Check it out here: John Lyon's Theatre 
John Lyon's Theatre is a modern space that recently underwent refurbishment. It's a multi-purpose offering, with great levels of accessibility. 
Location: Brixton
Capacity: 100 standing, 70 seated
Check it out here: Landor Space 
Stylish and versatile, Landor Space sits above a popular local pub. The slick, contemporary finish adds appeal for those who like putting their own stamp on a venue. 
Location: Shepherds Bush
Capacity: 450 standing, 120 seated
Check it out here: Bush Theatre 
You'll find Bush Theatre within a former Victorian library. It re-opened in March 2017, having undergone quite the transformation.  
Location: Harrow
Capacity: 200 standing, 550 seated
Check it out here: Speech Room 
Built in 1861, this unique space is rich in historic beauty. The striking nature of the design and architecture is sure to impress.  
Location: Leicester Square
Capacity: 250 standing, 150 seated
Check it out here: Matcham Theatre 
Matcham Theatre offers up great natural acoustics. Hire also includes access to top notch AV, sound and lighting equipment. Despite this, it never loses its sense of charm and intimacy.