How to get people to come to your corporate event
Second only to clowns that hide in drains, throwing an event that no-one comes to is an event planner's greatest fear. Just picture it: everything is in place, your suppliers are ready, and the wifi is actually working – and no-one turns up. But never fear, we spoke to the Canvas co-founder Sascha Michel and he gave us his crowd pulling ideas, tips to increase event registration and ways to improve ticket sales. Here's how to get people to actually come to your corporate event:
START EARLY TO ATTRACT A CROWD
Picking the right time of year is critical – your main goal is to choose a time when people don't have a lot of other fun stuff going on that they're going to go to instead. So avoid November and December because you'll be competing against Christmas parties and you're going to lose that fight. Equally January isn't ideal; people have only just got back to their desk, and the idea of going to another event by this point is probably filling them with dread.
I wouldn't recommend any months with reliably good weather, because if the sun comes out everyone will be telling their boss they're at your event when actually they're in the park.
February through April, as well as September and October, are perfect. In fact, they're so perfect they're often very busy months for corporate events – so get in there early. It's the ideal time now to start planning for a September or October event; you'll have a chance of snagging the best speakers and the most engaged guests as well as the best venues.
GREAT VENUE = GREAT ATMOSPHERE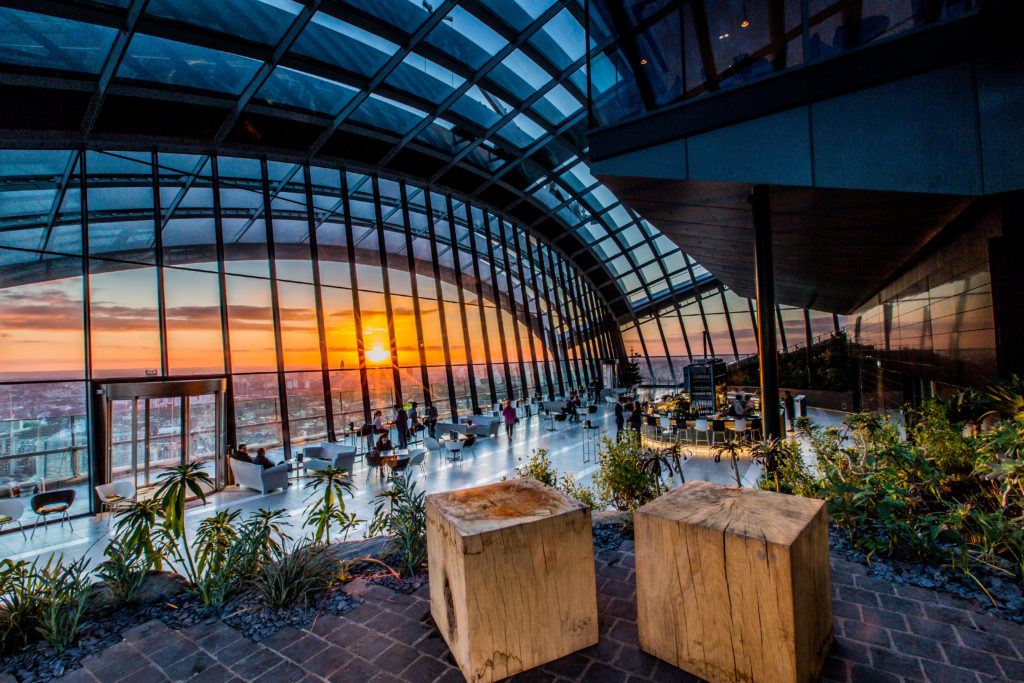 The right venue can have a whopping impact on your event registrations. Iconic spaces – think out-of-hours at the Natural History Museum, or the stunning views at the Sky Garden – both have massive crowd-pulling appeal.
Equally, the size of the venue needs to suit the size of your event, and communicates to your potential guests what sort of shindig you're throwing. Big venues suggest sizeable events, lots of guests, and big-name speakers. Smaller venues suggest intimate events, handpicked guest lists, and lesser-known speakers.
The space needs to feel buzzing, but not cramped and definitely not empty. Keep an eye on the capacities of different venues – both seated and standing – and think about how different stands and stalls might impact those numbers.
BE TRANSPARENT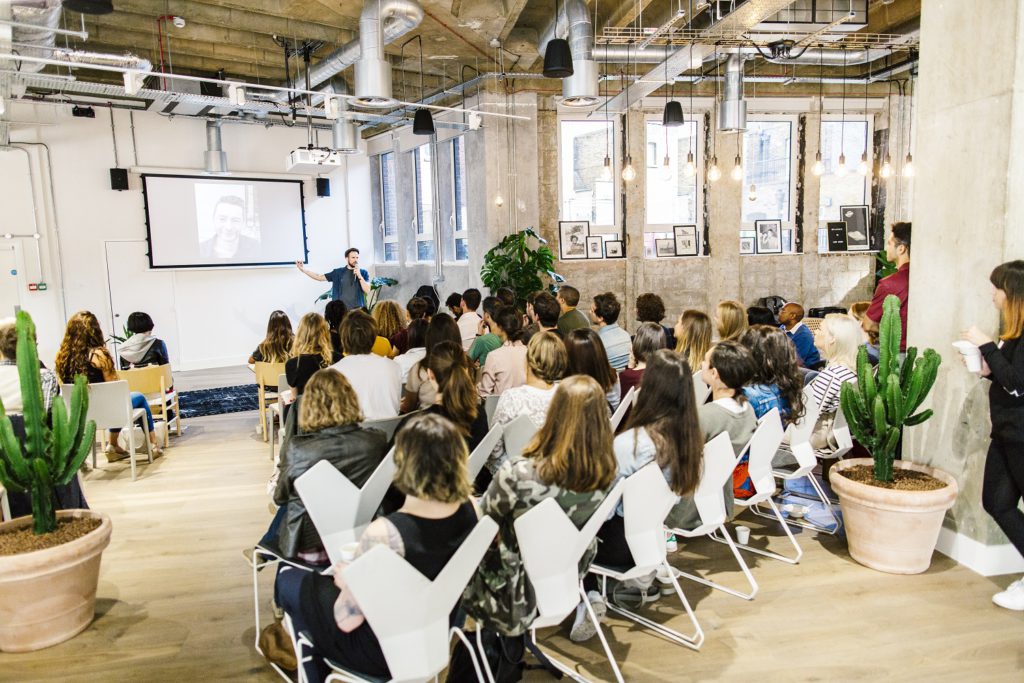 No-one is putting money down for a secret special guest, so just tell everyone about your amazing key note speaker. It's tempting to launch a big teaser campaign, but unless you've got an unlimited marketing budget and some big-name guests, it's best to just tell people upfront what they can expect from your event.
Once you've got someone's attention – stay tuned in February to find out how – you then want the decision whether or not to come to be a really easy one. Being transparent about what is included on the day, seminars that are available and key note speakers that will be attending will make it much easier for someone to justify the time out of the office to their manager, or the ticket price to the finance department.
Offering early-bird pricing is a great way to get guests to commit to ticketed events in advance. Just make sure you're clear about how long the early-bird offer is on, how much the tickets will cost after that date and whether there's limited availability.